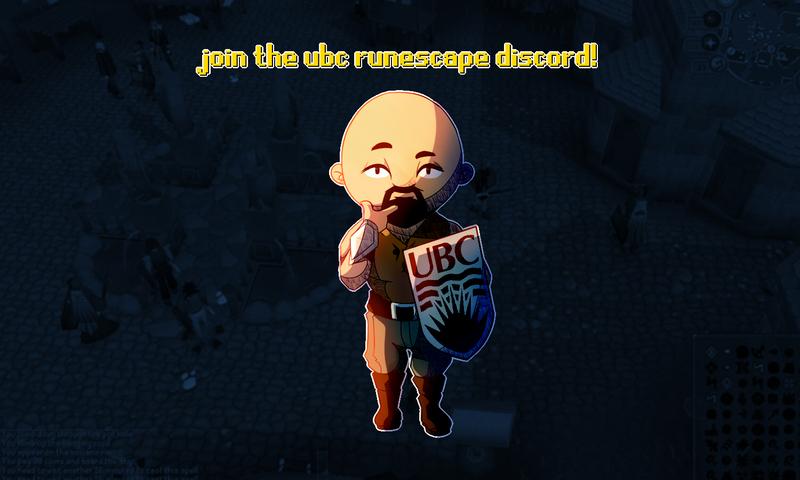 The /r/UBC subreddit is mostly comprised of campus-based memes, food service complaints and a metric shit-ton of computer science students. However, in the midst of a stress-ridden midterm season, something truly beautiful has been created: an old-school RuneScape Discord channel.
Remember the days where, instead of being a C-average university student, you were a level 50 in the wildy?
RuneScape remembers.
Fall back in love with the world of Gielinor now with the energy of four Yerba Mattes flowing through your veins. Rather than burying your anxieties and praying for an easy midterm, bury the bones of the goblin's you've slain and use your prayer points for thicker skin!
But how can you possibly justify these indulgences with this much coursework? While not immediately apparent, there is a tremendous crossover between your education and your mythical exploits.
RuneScape's Grand Exchange provides excellent supplementary material for those struggling in microeconomics. Learn to manipulate the long arm of capitalism firsthand as you trick a fresh recruit from Tutorial Island into buying a party hat for one million GP! Ace your next International Relations exam as you learn to use your Kourend favour to dominate the houses of the land!
What this RuneScape resurgence really provides is a chance for you to be a kid again. Use your imagination! Talk to strangers online! Type inane insults while mother isn't looking! The world is your oyster!
For those interested, the Discord channel can be joined at https://invite.gg/ubcrs.