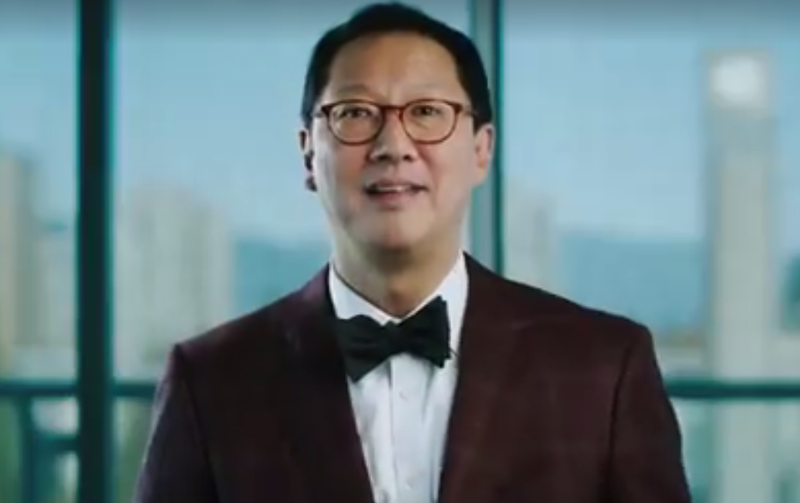 Earlier this afternoon Santa Ono shared a video on his Facebook page, asking students to come to the Nest on Monday, November 27 for a "special surprise."
Since Ono has come to UBC, he's been a prominent voice for promoting events on campus. From dressing up as Santa Claus to supporting those affected by the wildfires this past summer, students have really taken to Ono's welcoming attitude.
I must say, Ono is a mysterious man. When he came to The Ubyssey office, he learned more about the staff than we did about him. And this video just further deepens the mystery.
The video is cryptic. He asks students to join him in the Nest on Monday and hints that "if you're wearing blue, there could be a gold surprise."
Here are my theories for what's about to go down on Monday:
1) Ono has found a buried treasure underneath his home and has decided to pay all of our student loans and rent with some newfound gold. (One can dream.)
2) The Nest is going to get some serious holiday decorations just in time for the last week of classes. Perhaps, blue and gold fairy lights strung all throughout the atrium? I mean, who doesn't need more light in their life right now? I'm looking at you, Mother Nature, please continue to bring this sunshine and warm weather.
3) The first five students who are wearing blue will receive five golden rings from Ono himself.
4) This is going to be a lacklustre Thunderbird sports surprise where students wearing blue receive some "Blue Crew" t-shirt that they will inevitably re-gift to their younger sibling for the holidays.
Whatever this "event" really is, Ono definitely has students interested and I do not doubt that the Nest will be even more packed than usual come Monday.