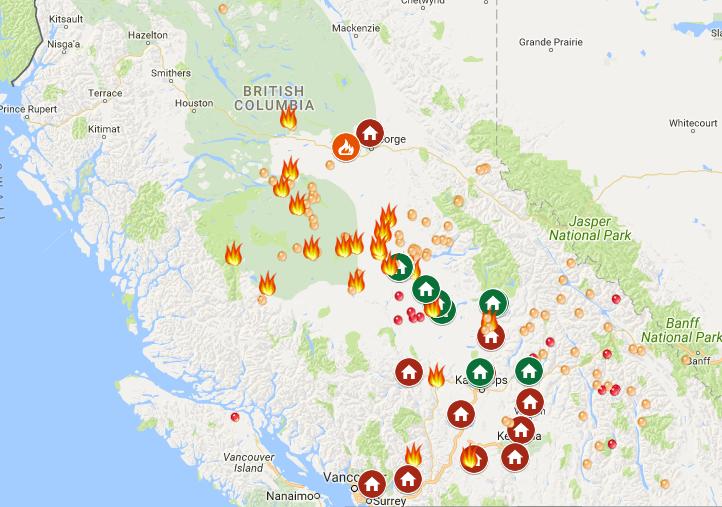 With all of the wildfires raging across British Columbia (BC) — as well as a lot of Western North America — many people have lost or been evacuated from their home.
Earlier today, UBC President Santa Ono sent out a broadcast email explaining how we, as a university, can help. UBC Okanagan has already set up "an advanced staging area for fire trucks and personnel from across the province, to be sent where needed in the BC Interior," according to the email, which has helped immensely in aiding those in need.
Ono also further asked that anyone who is able to donate to the Red Cross to support those affected by the wildfires to do so. As many of our fellow students, professors and other members of the UBC community live in BC, it is vital to support this issue.
Donating to the Red Cross can provide "blankets, family reunification and financial assistance for food, clothing and personal needs" for those who have had to leave their home. Additionally, donations can be put towards long term plans in terms of recovery and future emergency preparedness.