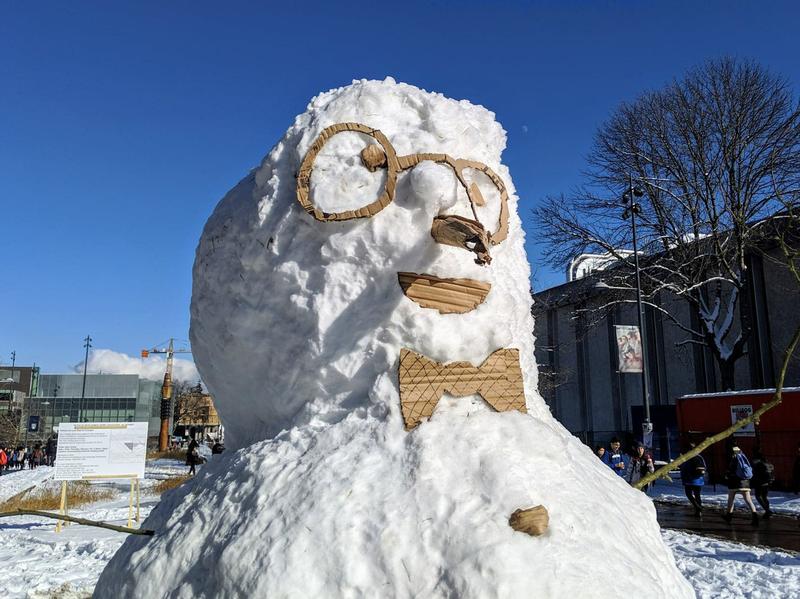 What's the one thing that is guaranteed to come with snow? Frostbite and people slipping and falling on their faces? Nope! It's creativity and the snowspecies!
The snow has brought excitement, cancellation of classes and childish glee to UBC, and what better way to celebrate that than by making all sorts of snowpeople across campus, such as this incredible replica of Santa Ono himself?
Some UBC folk are immortalizing these snowpeople through an Instagram page called @snowmenofubc, and you can DM them your snowman or fun snowmen you've found around campus to be featured. Some cool creations include a snow Totoro or snowtoro, a snowdude with long surfer hair, a snowman recreation of the classic vine "Two Guys Chillin' in a Hot Tub" and – what would certainly be a UBC favourite – a snowner and his snowdog.
Check out @snowmenofubc before the snow melts and you lose what could've been your ticket to your five minutes of snowcreator fame. Make a snowme for the Rose Garden (a gnome) or a snobot (a robot) outside one of the engineering buildings. This could be your UBC legacy that you tell your grandchildren about for years.