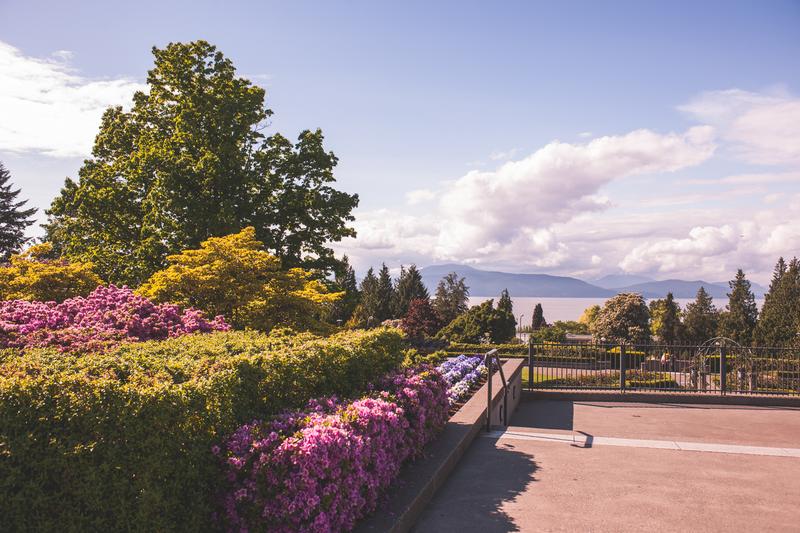 Spring is just a few days away and Vancouver is about to become less of a grey mess and more of a beautiful paradise. There are lots to do so here are our recommendations for spring activities in and around campus.
North Shore Mountains hikes
The North Shore Mountains — Grouse, Cypress, Goat and Crown mountains amongst many more — are only an hour away on the bus. They are a great place to get some fresh air and some awesome content for Instagram. However, be sure to check the weather beforehand, as there is still some snow up at higher elevations.
Do some yoga on Grouse, hike to the top of Goat Mountain, or rock climb to the peak of Crown — either way you'll have a fantastic time.
Vancouver Sea Wall
You can walk, skate or bike from the Vancouver harbour flight centre, around Stanley Park, down English Bay to Sunset Beach and back to Kits for some well-earned dinner. Bikes are also available nearby for rent at about $9 an hour.
Go paddle boarding or kayaking at Kits Beach
Grab a groupon and take some friends paddle boarding or kayaking along Kits beach, English Bay or into False Creek. It's a great way to see just how well you can balance or just how long you can stay dry for. It's one of the best places to watch the ocean waves and the sunset.
UBC Botanical Gardens
Located on the southwest side of campus, the UBC Botanical Gardens are free for UBC staff and students to spend an afternoon — though there are some guided tours that you can take for an extra fee. The Gardens boast an array of plant life from all around the West Coast for your enjoyment and play a great backdrop for a new profile picture.
Go for a walk through Pacific Spirit Park
Bordering campus is one of Vancouver's largest parks and UBC's endowment lands ecological reserve. The park is right in the middle of the city so you can enjoy the sounds of nature without having to go too far away. If you need a dose of the outdoors and the smell of fresh pine air without having to take the bus for an hour, the park is the perfect place to go.
Wreck Beach
Wreck Beach is the perfect place to go if you want to watch the sunset. Grab a bottle of wine or a few beers, and play some frisbee as the sun goes down. You're bound to meet some interesting characters, whether it be a naked man trying to sell you "brownies" or a new dog friend. Bonus points if you go the clothing optional route.