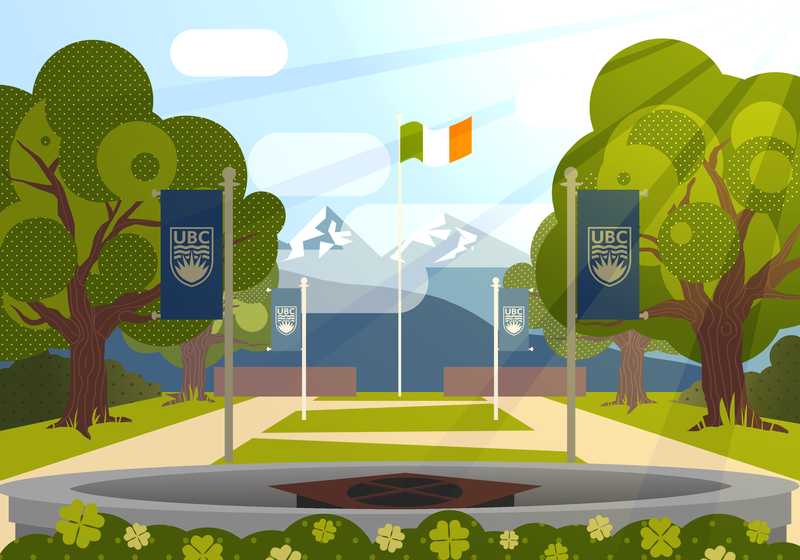 Top of the morning to you! What's the craic? This Sunday, March 17 is St. Patrick's Day. Whether you choose to spend the day drinking green beer, desperately tracing your family genealogy to Ireland or drinking green beer, the possibilities are endless.
Look the Part
It's time to raid the dollar store, ladies and gents. That means anything green, gold or sham-rocked — it's all fair game. Suspenders? Great. Top hats? Better. Red hair? It's only a box of hair dye away.
Run a 5k
On Saturday, March 16, take part in the annual St. Patrick's Day 5K Run in Stanley Park. Participants are asked to wear at least one green article of clothing. If you're not one for running, join in on the fun in the Stanley Park Pavilion where the event's after-party will take place. Register ASAP! There are only a few spots left.
Improv at Vancouver Theatre Sports
Celebrate St. Paddy's Day at Vancouver Theatre Sports' show, Shamrocks and Shenanigans on Sunday, March 17 at 7:30 p.m. The website promises patrons "will laugh 'til their faces hurt." Scenes will be based off of nifty Irish phrases you can put to use years after the 2019 celebrations are over!
Koerner's Pub
Take part in this event of "chaos" and "tomfoolery" — hosted by the Calendar on Sunday the 17 from 2 p.m. to 10 p.m. — with hundreds of other UBC students. Complete with an outdoor dance tent, DJs and authentic Irish music, this event is sure to having you clicking your heels.
Cabana Lounge
Hosted at Cabana Lounge at 1159 Granville Street, their annual St. Patrick's Day party will begin Sunday at 9 p.m. and continue until the wee hours of Monday morning. Don't let looming Monday classes stop you from celebrating what the event organizers call the "wildest day of the year." There will be St. Paddy's decor and laser lights — what more could you hope for?
Stay in
Fuel your St. Paddy's day cheer by watching the entirety of Derry Girls, Brooklyn, Leap Year or anything Saoirse Ronan is in while listening to U2, the soundtrack of Once and Gaelic music. Also remember to clad yourself in green as you add green food dye to your meal.
Wishing you the luck of the Irish in all your St. Paddy's Day adventures!