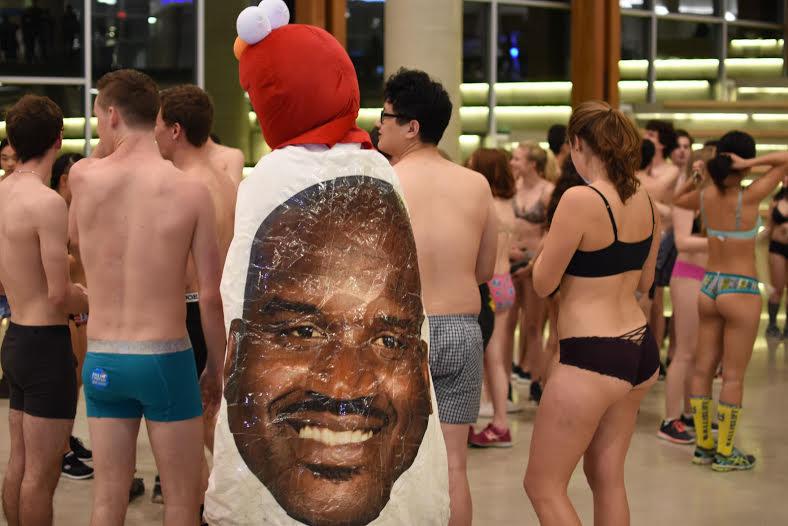 Last night, the UBC Ski and Board Club hosted their seventh annual Undie Run, and it surely won't be their last. Hundreds of students stripped down to their underwear and went for a naked jog around campus. In other words, it was a stampede of people who clearly have been suffering through the grey Vancouver weather.
The Facebook event page pointed out a difficult truth in that most students constitute physical activity during exam season as "walking up the stairs in Irving for an hour looking for a place to sit." Let's face it, we've all been there — there are a lot of stairs in that building.
The run didn't cost students a pretty penny and all the clothes left at the start line after everyone stripped down were donated to Vancouver's local charity, Big Brothers.
I personally applaud everyone for running basically naked in nine-degree weather — not to mention the awkward trek or bus ride back home with barely anything on. Also just running in general. Good on you.
The Ubyssey counts this as one of the top 20 things to do before graduating. So basically if you're going to go to any event on campus, this is the place to be! Side note: it's okay if you didn't. I only saw two Ubyssey staff there besides myself and the photographer, and we were both fully clothed. Apparently, all of our pasty asses are still stuck working in the office.
Check out the Ski and Board Club's Facebook page here for pictures from last night and to make sure you don't miss out on 2017's run!