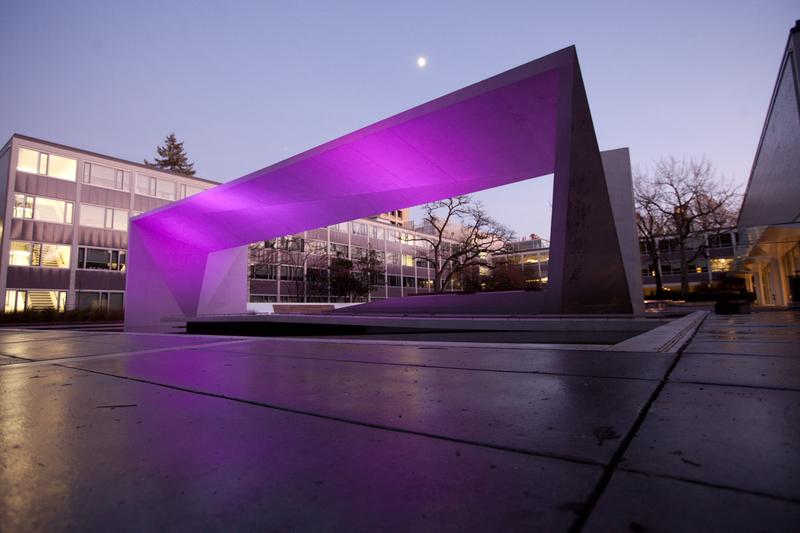 The Arts Undergraduate Society will be offering nostalgic glimpses into the past of the beloved Arts County Fair (ACF) this Wednesday, at their first ever Summer Send Off.
On April 8, right in Buchanan Courtyard from 11 a.m. to 2 p.m. the AUS will be hosting an entirely free event promising performances from the likes of Ashley Reyes and Krissy Chang, Annalisa Turner and Riki Beazley, Gert Taberner Carsi, Rebecca Hope and Jacob Saltzberg. There will also be mechanical bull rides, jousting -- yes, jousting -- inflatables, snow cones, air brush tattoo artists, popcorn, cotton candy and more.
If the prior mention of jousting has worried you, even in the slightest, don't panic. Upon checking in with current AUS president, Jenna Omassi, she has confirmed that everything will be inflatable and totally harmless. So, if horses, heavy metal medieval armour and lances aren't your thing, the AUS has got you covered. However, if it is -- the AUS believes that all their other activities planned should be just as exciting.
Also, Omassi hinted at a "little surprise" that will be taking place at some point during the event but, she refused to share much more than that. So who knows? There might be an actual joust.
Omassi did share this much: "People can expect a very large scale event. We decided to put all in and the entire student life committee is working on [it]."
The Summer Send Off, which will be held during the last week of classes, is the first time since ACF, that the AUS will be hosting such a grandiose, fair-like celebration. Though it resembles to the renowned ACF, it will not be an exact replica.
"The way in which we are bringing about the event is a little bit different than the past years," said Omassi.
Rest assured, even with Summer Send Off indeed being a massive event, it will not be replacing the AUS annual end of year event: The Great Arts Send Off (TGAS) -- which, according to Omassi, will be held on April 30th, after finals. Summer Send Off is, instead, a way for students to release stress before the binge eating at McDonalds, camping out in the Irving K Barber Library and having to share three-quarters of your (twin XL) bed space with textbooks.
"We decided that we wanted to do something in the last week of school that can be a really stressful one for students," Omassi emphasized. "One of the best ways to ensure that students get an hour to breathe in between everything happening is to have a large scale event right under their noses in Buchanan Courtyard."
That said, although the Courtyard is quite a trek from Engineering, Science, Forestry, LFS and other non-Arts faculty buildings, the event is open to any and everyone, including professors and staff.
Of course, one of the many questions to ask then, is will an event of this calibre, boasting free food and an ACF-like ambiance, become a staple in the following years to come? Omassi certainly hopes so, depending on Summer Send Off's overall success.
Ultimately, Omassi hopes that people will come out to the event, take a break from their stressful lives and have fun.
"The big take home would be even if they come for 10 minutes or want to spend an hour it should be an event that allows them to have a great and less stressed last week of classes especially because it will be, and they can do it right in the middle of the day. I think it will be a positive event and students should just try and come out and check it out."