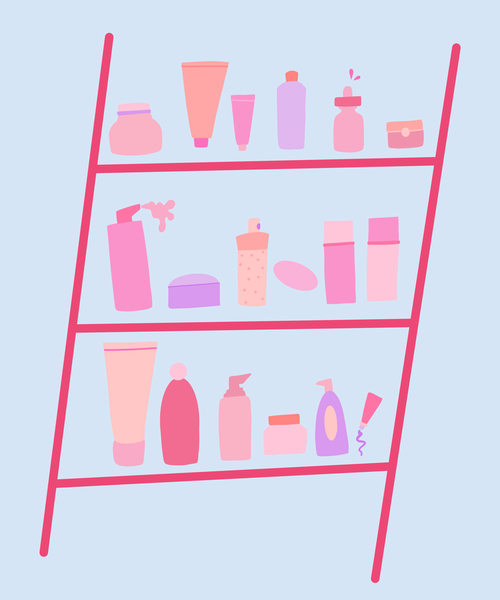 One of the best parts about going to the beach is leaving with a tanned, sun-kissed glow. But, what about those of us who aren't keen on roasting our bodies in the sun? Here are some tips and tricks to achieve J-Lo level radiance with minimal sun exposure.
Self tanners FTW!
I've always been a little wary of self tanners. No one wants to look like an overly bronzed oompa-loompa! But this summer, I decided the risk might be worth the reward. Lo and behold, the results were terrific.
Self tanners are a great way to look like you've gotten a little sun without getting sunburned or sun damaged. I recommend a product like Jergen's Natural Glow Instant Sun Tanning Mousse (quite a mouthful, I know), which I picked up from Shoppers Drug Mart for $9.99! It dries in sixty seconds and naturally bronzes your skin.
Hydrate internally and externally
Having well-hydrated skin is the key to maintaining a youthful glow. One of the greatest ways to achieve this is to moisturize from within. How? Drink water! Eight glasses a day is the recommended amount, which plumps and detoxes your skin. Another great way to hydrate your skin is with serums.
My go to serum is The Ordinary's Hyaluronic Acid 2% + B5 (sold online by Sephora or in store at Curlique). For only $6.80, you can't go wrong! Hyaluronic acid holds 1,000 times its weight in water, making it a terrific skin hydrator. Be sure to apply it after toner and before moisturizer to reap its full benefits!
Mask up
Sheet masks are great because they create a seal, allowing your skin to really soak up the nutrients and vitamins within the serum. The beauty of sheet masks is that they're designed to address specific concerns. I personally love Korean sheet masks, specifically by Dermal. Amazon sells them in packs of 16 for around $23, perfect for those of us on a budget!
Have a basic skincare routine
You know what they say, what you do in your 20s shows up in your 30s. Invest in your skin now, before it's too late! Having a skincare routine will keep your skin happy, healthy and well-preserved. The least I would recommend is toner, serum, moisturizer and SPF. Don't worry, you don't have to shell out hundreds at Sephora. The drugstore has some great products that will work just as well. I also love popping into Winners for affordable, high quality products. You can definitely build a basic but effective skincare routine for under $40!
While beauty is only skin deep, there's nothing wrong with that skin being luminous. So take good care of your skin and give these tips and tricks a try for a radiant summer glow!