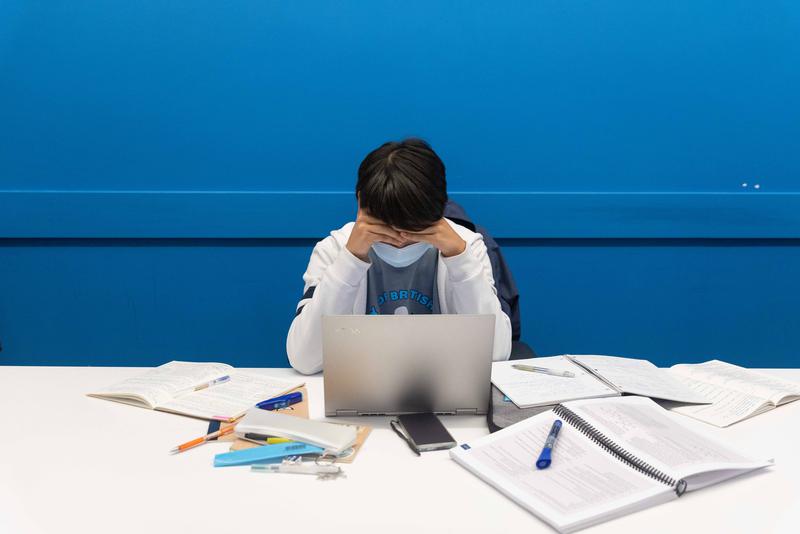 It's November, the month that feels like the darkest and stormiest and most-essays-due-iest and rainiest and please-God-when-will-this-term-end-iest. To curb the impending winter blues, we've put together a list of resources and ideas. Whether you take 'em to heart or not, please take care of yourself!
Soak up the sun!
I know that's a big ask, especially when the rainy weather isn't on your side, but when the sun does peek through the clouds, basking in that 5 seconds of sunshine can brighten your mood (trust me, I live in a basement "garden-view" suite).
Move your body!
No one's saying you have to start training for a marathon or become a varsity athlete, but staying active in whatever way feels best for your body and brain is a great way to relieve stress and be kind to yourself. Check out UBC Yoga Club and UBC Recreation to see upcoming workshops or programming!
Check in with yourself
Checking in with yourself can help you catch the winter blues before they set in. While academia can sometimes feel like you can't afford to take a minute for yourself, start to check in with yourself during your bus ride home or between classes. If you're overwhelmed, what can you take off your plate? Are you sleeping enough? Do you think you might need professional help with how you're feeling?
Checking in and taking a moment to sit with yourself is your first step to feeling better. UBC Wellbeing and the UBC Wellness Centre are great places to start for checking up on your mental health and locating wellness resources, including professional supports and wellness strategies!
Connect with loved ones
Connecting with people who love you can make all the difference. While the winter blues might make you feel a little lonely and isolated, and can even make it difficult to want to reach out to friends and loved ones, calling home or meeting up with friends can perk you up and bring a little sunshine to your day.
Do something kind
Doing something kind, whether it's holding the door open, thanking the bus driver or volunteering your time and generally putting good into the world — even when you're not feeling up to it — can do wonders for your mood. It can also help get you out of your winter-blues-ridden bubble! As the holiday season approaches, lots of charities and organizations are looking for volunteers! If there's a cause you care about, look into how you might get involved and support during this busy time!