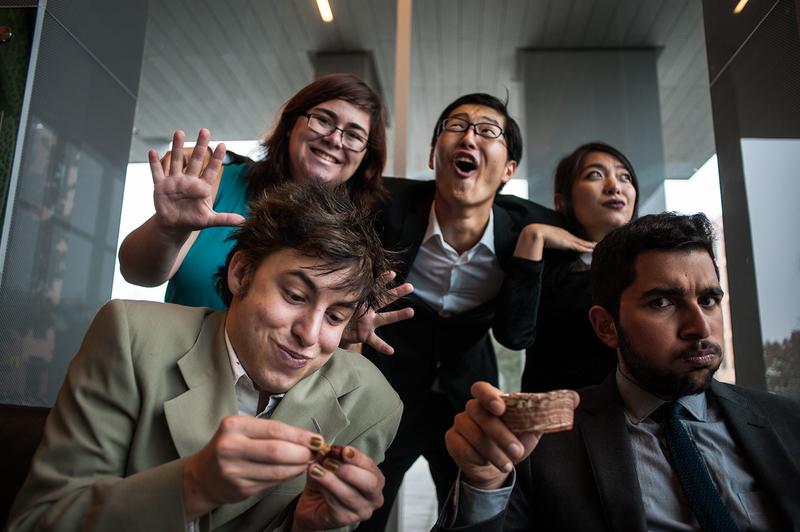 Do you like tea? That question is pretty much all you need to consider if you want to join the UBC Tea Club. As the name implies, the club is all about tea. But it's also about what tea can do. To sum up it in one sentence, the UBC Tea Club is a social club with regular events where you can meet other people as well as drink and learn about tea.
Tea is the most popular drink in the world next to water. As UBC Tea Club President Ben Dane said, water "is just very weak tea." In most countries, there exists some sort of tea culture. One aim of the club is to bring people together, share their love of tea and trade tea traditions and cultures. The diversity of faculties, specialities and majors of the executive team is a good example of how the club can attract just about anyone. Any level of tea lover is welcome and you might just level-up when you join the club.
"I take a look at our club's executives ... we're across faculties and specialities and what brings us together is the tea ... Anyone can be attracted to the club," said Vice President Gurvir Sangha.
The UBC Tea Club is just a wee babe entering its second year, but it has big plans for its estimated 200 members. This year, there's going to be a mix of social, educational, large and low-key events as well as collaborations with other clubs to bring tea lovers together. This includes casual, on-campus meet-ups, tea swaps and workshops. The first of eight large events the club is holding is Jeopartea Trivia Night on October 8 — I'm hoping the night will be filled with many tea puns.
Like most clubs, you can take from it what you want. As a bonus with your membership, you can get deals from Vancouver tea shops like O5 Tea and Shaktea so you can grow your own collection and obsession with tea.
I don't know about you, but it sounds like a pret-tea sweet deal to me.