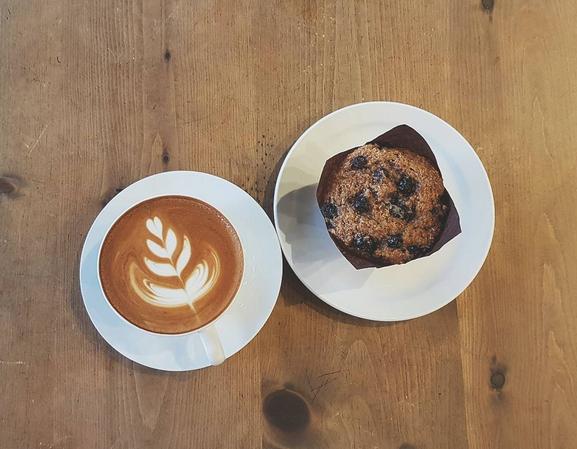 As a self professed coffee shop aficionado, I realized that I had certainly hit the jackpot when I arrived in Vancouver last fall to begin my first semester at UBC. On my first few trips off campus and into nearby areas such as Kitsilano, I immediately noticed that there was no shortage of coffee shops and, best of all, I had four years ahead of me to try them all.
However, the irony of the matter is that I don't even like coffee. Everyone always told me I would start drinking it when I began university, but that simply never happened. Despite this, I still love going to coffee shops, but for a different reason — they're a cozy environment to meet up with friends, people-watch and just study. Getting to go to a new place in the city to find a new coffee shop never fails to add excitement to otherwise monotonous tasks, such as writing papers and studying for midterms, which we will all be back to soon enough.
Based on my experiences so far, I have compiled a list of my top recommendations of noteworthy Vancouver coffee shops and cafes, each of which are completely unique and only about a 20 minute bus ride away from UBC.
Olive and Ruby
This is the number one spot I mention when anyone asks me for a coffee shop recommendation, although it's really more of a food/smoothie cafe that serves coffee. I once brought my friend and her remark was that Olive and Ruby is "quintessential Vancouver," which sums it up pretty much perfectly. With one wall covered in potted plants and the other covered by a beautiful mural, this small cafe is bright and hip and it has a very Instagram-worthy aesthetic.
The best parts, though, are the food and drinks. The only downsides are that seating is limited — particularly on weekends — and electrical outlets are few and far between. Even if it's not the best spot for a long study session, it's a perfect spot to go with friends and to get a picture in the hanging chairs.
Distance from UBC: 20 minutes on the 99 bus to MacDonald Street.
49th Parallel
This spot is very spacious thanks to the adjoining terrace, making it more conducive to studying. Despite being known for their wide variety of unique donuts, 49th Parallel also has delicious drinks, a modern atmosphere and a great location amidst the shops on West 4th Avenue.
Distance: 20 minutes on the 84 bus to Vine Street.
Arbutus Coffee
Located in a quaint little house built in 1907 that certainly does not lack charm or character, Arbutus Coffee offers a totally different experience from any other coffee shop on this list. Although its neighbourhood location was a little bit off the beaten path, the top-notch hot chocolate, homemade baked goods and overall homely coziness made it absolutely worth the visit.
Distance: 21 minutes on the 99 bus to Arbutus Street (then a five minute walk).
Culprit Coffee
This is the definition of a hipster coffee shop. Despite being tucked away behind West 4th Avenue, it can be easily spotted thanks to the vibrant yellow exterior and draws a crowd for the wide variety of gluten-free items. Despite being located right off of one of the busiest streets in Kitsilano, Culprit has a very laid-back and cool atmosphere. The only drawbacks are that some items can be on the pricier side and with such a small space it can be tough to find a seat at times.
Distance: 19 minutes on the 84 bus to Vine Street.
Cartem's Donuterie
This is a cafe that offers a wide variety of what I consider to be the best donuts around. The cafe was actually started by a UBC graduate and has been an enormous success, now with three locations — one of which is in Kitsilano. As for seating, there is one long table that is great for studying, but they do ask that customers refrain from staying for more than a couple of hours, which seems fair considering how busy it always is.
Another great thing about Cartem's is that they offer gluten-friendly and vegan donuts — I haven't tried it myself, but the Earl Grey seems to be a very popular choice — and there's nothing quite like a coffee and donut on a rainy Vancouver day. Which is pretty much every day.
Distance: 22 minutes on the 14 bus to Balaclava Street.
I suppose there is always Starbucks, which many people of course love for its predictably good drinks. I won't lie and say that I never go there, but with so many other great options not too far from campus, I love supporting the local coffee shops of Vancouver as often as I can.