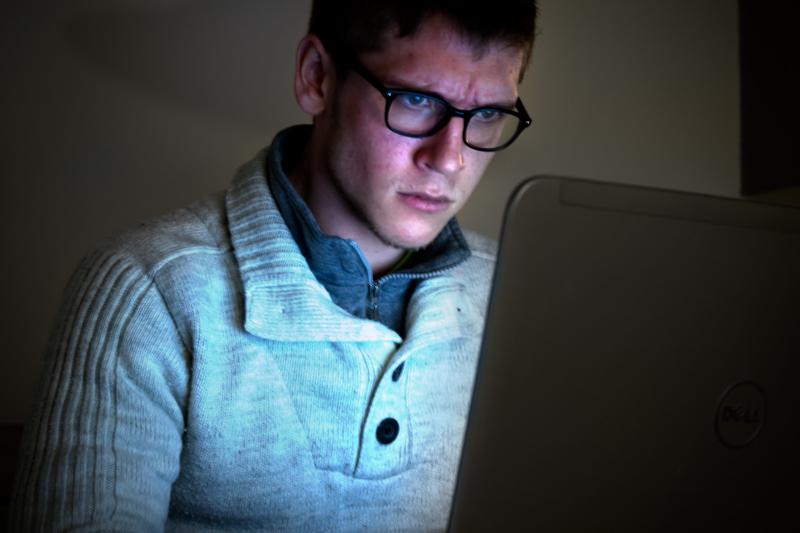 First of all, congratulations on being accepted to UBC! Now that you've (hopefully) officially accepted your offer of admission, it's only right for UBC to throw you into probably one of the most confusing things you'll ever do in your four (or five, or six, or seven...) years here: registering for courses.
Now, UBC has a video explaining this process...
...but this guide is meant to help you understand that process more thoroughly. Sometimes I feel like written guides are easier to follow than some video tutorial that might speed along a little too fast.
Accessing the registration portal
Log in to your SSC, then click on the "Registration" tab.
(Once you get more accustomed to the system, you can access different parts of the portal by clicking on "Course Schedule" or different parts of the Registration tab. But for now, let's just stick with this.)
Starting a new worklist
So, you should now be at a screen that looks something like this:
There's some information about you at the top, including student number, name, year, program, etc. At the top of that same page, make sure that the current year and the correct term is selected — before September of this year, you'll want "2016 Winter." This is the session that you'll be registering in.
That scary red box tells you about your registration status. What my box says might be different from yours because I'm going into fourth year, so I register before all of you. Yours probably says something to the effect of "Your registration date and time have not yet been set" or something. That is totally fine — it will be assigned to you soon. After your time has been assigned, the text in the box will change. When your registration time arrives, the red box will disappear, indicating you are good to register.
Click on "New Worklist." Worklists are the most convenient way to register for classes because they allow you to compile all the courses you want to take and mass register all of them in the click of a button.
On the next page, type in a random name for your Worklist. Protip: name your worklist something descriptive so you know what's in it when you start making a million of them. Click "Create New Worklist."
You should land on a page that looks like this:
Congratulations, you created a worklist! Now that you have one, why don't you add some courses to it?
Which courses do I have to take in my first year?
This is where you need to look into what courses are required for the programs and/or specializations you want to get into. Don't make the mistake of adding random courses only to find out that you literally fulfill zero requirements for promotion to higher years.
Some good places to start if you're completely lost:
Note: this list is not comprehensive — you should check other sources to make sure you're registering in the correct courses!
Great! Now you're ready for...
Creating a custom timetable
"Custom timetable" is UBC's official way of saying "choose whichever courses you want." This is when you sit in front of the SSC and choose every single course and section to fill up your year. If you're not in a standardized timetable like Arts One or Science One, you will have to do this.
Starting from the worklist page from before:
Click "Browse" then click "Courses." If you know exactly what course you want and want to use a more advanced search feature, click "Search" to filter by course and instructor.
Let's say my degree requires me to take BIOL 121 (I'm in science, so I'm a little biased). I'll scroll down the page until I find "BIOL."
Then I click on the specific course.
Now I have something that looks like this:
Okay, there's a hell of a lot of stuff going on here, so let's break it down.
Terms you need to know
Credits: how many credits this class is worth.
Pre-reqs: the courses you need to take before you will be allowed to register in this course (co-reqs = courses you need to take before or with this course).
Status: just the status of the course in the system. "Unreleased" means you can't register in it until the department releases it (usually just waitlists). "STT" stands for Standard Time Table, which I'll talk about later.
Section: the class code and section code — there are multiple sections for each class.
Activity: the classification of the section. This may include "Lecture," "Waiting List," "Discussion," "Lab," etc.
Term: what term the class is offered in. Term 1 = September-December. Term 2 = January-April. If you see something about Term A/B/C, this is for Distance Education courses (courses you take online).
Days: which days this class takes place on.
Start Time & End Time: pretty self-explanatory. Classes will end about 10 minutes before the end time so you can get to your next class on time if you have back-to-back courses (unless your next class is located across campus, in which case, good luck).
Comments: any extra things the course coordinators have to say.
Adding courses to a worklist
Okay, so let's say I want to register in BIOL 121, Section 123. When I hover over that selection, a nifty little schedule preview pops up to the side (and this is honestly a MAJOR LIFESAVER, so thank you to whoever decided to put this in UBC's system).
This really helps you to visualize when all of your classes are and it'll populate automatically as you add courses to your worklist. If something shows up as red, that tells you that you have two or more classes that clash with each other — you need to change one of them.
After clicking on the course section, you can then add it to your worklist by clicking "Save to Worklist." You can also see the number of seats remaining in the section as well as which professor is teaching it. I recommend at least looking a little bit of info up on the professor so that you're not signing up for a term full of unnecessary pain. RateMyProf is a good place to do this, but keep in mind that a lot of the reviews are biased. If people do well in courses, they'll tend to rate their professors higher and the opposite is true as well.
After you click on "Save to Worklist," you'll get a confirmation that it was added to your worklist.
Go through and add the rest of the courses you want/need to your worklist. There are a few things you need to keep in mind. When the time comes, you need to register for both Term 1 and Term 2, so select enough courses to fill both terms. "Enough courses" will depend on your program. For example, if you intend to pursue an honours degree, you'll need to have 30 credits across both terms at a minimum. This is where those websites I linked earlier will be helpful (as well as your academic advisors!). Some courses will require you also register in a "Discussion" section or a "Lab" section (or even a "Primary" section — often Section 000 or something). Make sure that you're adding these to your worklist as you go, otherwise your registration in that class will not be considered complete.
After you've added all of the appropriate courses, click back into your worklist (on the right-hand side of the screen) to see all of the courses you have. From here you can:
Delete Selected to remove specific courses from your worklist.
Delete Worklist to delete the entire worklist (be careful!!!).
View Timetable to visually see all of your courses on a schedule.
Test Registration to have the system see if your registration will be successful in all of the courses you have selected. This is a super important button. On the day of your registration, you'll often just register the entire worklist in one go — this button will tell you if you'll be successful in doing that and it will point out any errors that you'll need to fix.
Tada! You've successfully created a worklist! Now you just need to make a few more. Remember that the goal of these worklists is to make them so that you can just register for all of the courses in a worklist in the click of a button. But what happens if a section is full by the time you register? You need to have some backups with different section combinations, courses, etc. This takes a while, but good preparation will save you tons of stress on the day you register.
"Creating" a Standard Timetable (STT)
Just kidding, you don't have to create these. But if you're a first year in Applied Science or Commerce — or in a program like CSP, Science One, CAP or Arts One — STTs may become a part of your life. STTs are schedules curated by faculties for specific programs, meaning that all of your courses and sections have already been decided for you. Note that unless you are in APSC or COMM, you are not required to sign up for an STT. It's just an option.
While you can't take any courses out of an STT, you can always add more. For example, if I'm in CAP and I want to take a psychology course on top of what's offered in the STT, I can just follow the instructions above to add "PSYC" to my worklist.
So how do you add an STT to a worklist? Good question.
Click on "Browse" and then click on "Standard Timetables."
Choose whatever faculty/school you're in. For this example, let's assume that I'm in APSC. All APSC students need an STT.
Choose whatever category applies to you.
Click the appropriate STT and add it to your worklist! Some STTs may be unavailable now, but they will be made available as you approach your registration time.
Registering in courses
Great, so now you have functioning worklists! As I mentioned before, it's a good idea to create many different worklists because by the time you register, some sections may already be full, which will prevent you from registering in them. Having a few backups is great for cases like this.
Once your registration date and time rolls around, you can officially register for your courses. Remember that creating worklists does not register you in those courses. You need to register yourself manually.
Your registration time has finally arrived! Click on the worklist that you wish to register and click on "Register All."
After you click this button, the SSC will tell you if it was successful in registering all of your courses and if not, which courses it could not register you in. You will need to register in these courses separately. This is why testing your registration beforehand is super important.
And there you go! You're essentially ready for the first day of classes. Don't forget to pay your tuition (under "Financial Summary" on the SSC) and, well, don't forget to actually show up.
FAQs
Will making a worklist register me for courses?
No. You need to register manually in courses on the day and time of your registration.
If I have to register for a waitlist, what are the chances of me getting into a course?
It depends. Typically, waitlists are not automated — that means that when a spot in the course opens up, the waitlist doesn't automatically fill the empty spots. You have to sit on the SSC and refresh your browser until a seat opens up so that you can snatch it.
This is really annoying, but lots of courses are smart and will block registration in the main course that you are trying to get into after a while. They will then move you into the course depending on your position on the waitlist. There's a lot of attrition in courses before the drop deadlines, so your chances of getting into a course you need are fairly high.
Can I still register in courses after my registration date and time?
Yes. You can register at any time after your registration time has passed. However, you should make every effort to register ASAP after your registration time since courses fill up very quickly.
I did what you said, but I can't register for courses!
Okay, so not really a question, but a good point. This might happen for a multitude of reasons:
If you already have credit for a class through AP/IB or transfer credit, then the system will not allow you to register in a course for which you already have credit. If you need to register in it anyways because it's part of an STT or something, you need to contact advising or your program directly.
If you want to register for a class and it has a Lecture and a Lab or Discussion, but you only registered for the Lecture, the system won't let you register without adding the second half.
If you don't meet the pre-requisites for your courses, you can't register for them.
If you've attempted to register for too many credits, you won't be able to register.
If the course is full already, you can't add that section.
If you have conflicting courses, you'll need to resolve that before you can register.
I see there are empty seats in this class, but I can't register… why??
Certain courses will save seats for people in an STT or in a particular program — these are "Restricted Seats." Unless you fulfill one of the restriction requirements, you won't be able to register in this course if Restricted Seats are the only seats that remain.