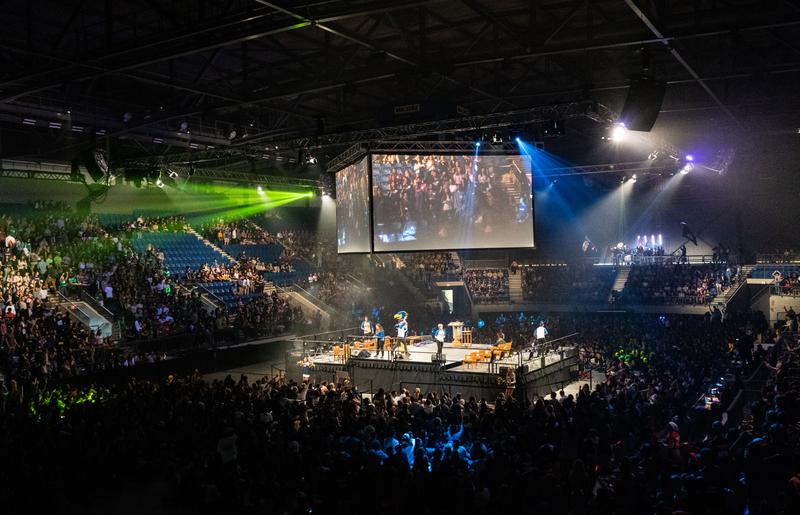 This upcoming Thursday is the most stressful day of the semester: Bring Your Parents to School Day. On Thursday, bring your parents and/or legal guardian to the University of British Columbia's gleaming, gilded campus and show them what it really means for you to be spending all of their money to live your dream!
The administration has prepared an engaging itinerary for students and parents alike to enjoy. To start the day, there will be the compulsory orientation workshop for parents where we'll be running down what it means to be at UBC, as a lot of them are unfamiliar with the complicated structure of a modern university campus. There will be a presentation on the fact that it's okay to not understand what their child is studying and that when walking around campus you shouldn't point at "unusual" looking people and make a remark about their piercings. Don't worry though, this never sticks.
After the four-hour orientation workshop, students and their parents will be allowed to wander around campus, pointing out fun landmarks like the Ladner clock tower or a building with lots of windows. This is great for students who like to distract their parents from their alcohol consumption that is causing their grades to fall dramatically.
Lots of students like to show off the sleek, modern Nest, coupled with reassurances that they and their friends are constantly having fun together there. This is a common occurrence for the whole tour. Students feel the need to let their parents know that they have lots of friends. This is actually one of the biggest points of discussion for the day. Typically, the only friends these students have are their roommates.
After the campus tour, students will go to their classes. We recommend the students bring their parents to their most academically rigorous class, but it seems that most students make the mistake of bringing their parents to their "fun" elective. These "fun" classes are never fun for parents and usually lead them to roll their eyes for 50 whole minutes. Most parents will send a concerned text to a friend or family member reading, "Why am I paying $529.35 for them to watch a movie?"
The final event on the docket for the day is the jobs fair. All the parents and students will gather in the auditorium and just go through career prospects related to each topic of study. It will begin with engineering and make its way to classical studies, outlining hirability, qualifications and long-term income in great — almost too much — detail. If the workshop is successful, most students will feel absolutely comfortable in the fact that they're letting down their parents in every way imaginable.
If Bring Your Parent to School Day interests you or your parents, act fast! Sign-up closes this upcoming Thursday and slots are quick to fill up as parents have little better to do. Also, keep your eyes open this spring because we will be bringing back our extremely popular "Pet a Grad Student" event.
The Dingbat is The Ubyssey's humour column. You can submit completed pieces or pitches to Angela O'Donnell at a.odonnell@ubyssey.ca.