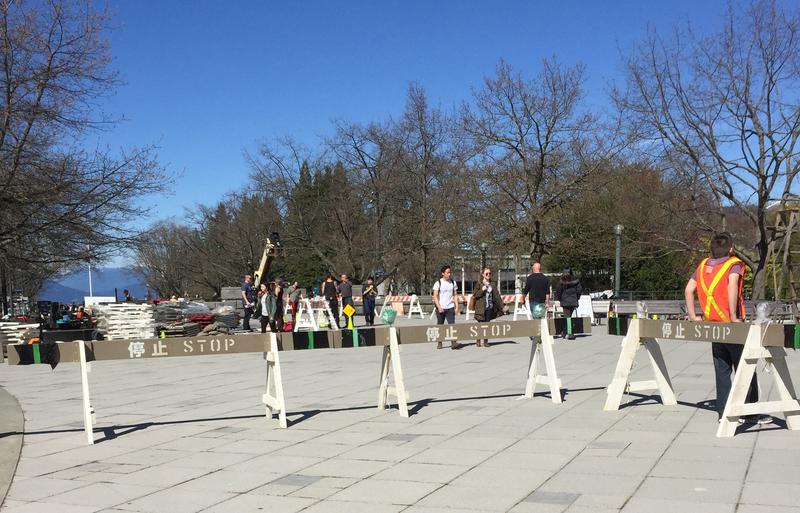 Don't worry, these ones are just actors.
The Man in the High Castle, an American TV show about an alternative history in which the Nazis and Japan have split North America into three sections, is back and filming at UBC.
The series premiered in 2015 and they are now currently filming their second season consisting of 10 episodes on Main Mall.
Earlier in 2015 — during the filming for the first season — Main Mall was lined with Nazi and Japanese flags as well as giant army tanks. Don't be too surprised if you walk out of class and suddenly realize the "UBC, a place of mind" banners are missing and are now replaced with Swastikas.
Currently, the set is outside Koerner library. Although it is unknown how long the series will be shooting on campus, the filming of the first season took place on campus in June, so you can probably expect them around for at least a bit longer.