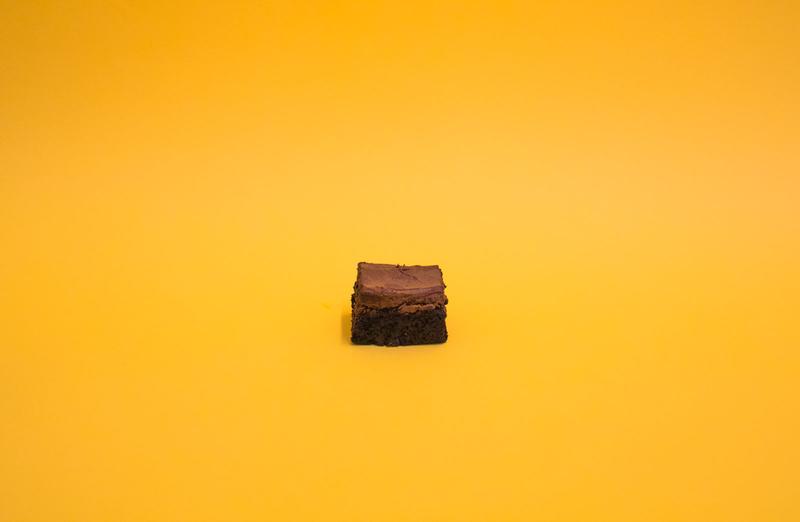 Bad midterm grades, upcoming term papers and exams got you down? Fear not! I have your cure and it comes in the form of the easiest to bake, most delectable chocolate cake.
I have been baking this cake for years and it is hands down the simplest homemade cake recipe in history. It only requires one pan and a few ingredients. So if you are finding yourself in a rut of endless homework and are having a hard time making it to the end of the semester, bake yourself this cake and I promise you that you'll feel better.
Cake ingredients:
1 ½ cups of all-purpose flour
1 cup of granulated sugar
¼ cup of natural unsweetened cocoa powder
1 teaspoon of baking soda
½ teaspoon of salt
6 tablespoons of vegetable oil
1 tablespoon of white vinegar
1 teaspoon of vanilla extract
1 cup of cool water
Icing ingredients:
¼ cup of unsalted butter, at room temperature
2 cups of icing sugar
2 to 3 tablespoons of milk or water
1 ½ tablespoons of natural unsweetened cocoa powder
1 teaspoon of pure vanilla extract
Directions:
Preheat oven to 350 degrees Fahrenheit. Sift flour into ungreased, unfloured 8 x 8 inch pan and line with parchment paper so that it goes just above the sides of pan. In a small bowl, whisk together the sugar, cocoa, baking soda and salt. Add mixture to flour in pan and stir well with a fork to blend ingredients. With the back of the teaspoon, make three indentations in dry mixture — one small, medium and large. Into the large hole, pour vegetable oil; into the medium, the vinegar; into the small, the vanilla. Pour water over everything. With the fork, stir mixture until ingredients are well-blended, making sure you get the corners. Do not beat this batter, but mix until the lumps are smoothed out.
Bake the cake for 30 minutes or until a wooden skewer inserted into the centre of the cake comes out clean and the top feels springy when lightly touched. Transfer pan to wire rack and cool cake completely before cutting or icing.
In a medium bowl, cream together butter and one cup of icing sugar until butter is well-distributed — mixture will be very dry and still powdery. Stir in one tablespoon of milk or water. Sift cocoa powder over mixture and cream to blend. Mix in vanilla and then add second cup of icing sugar. Add as much of the remaining liquid as necessary to make a thick, creamy icing.
Ice cake generously, even on the sides and serve.
The cake can be stored in the fridge for a few days, but I guarantee you that you won't have any leftovers after the first bite.