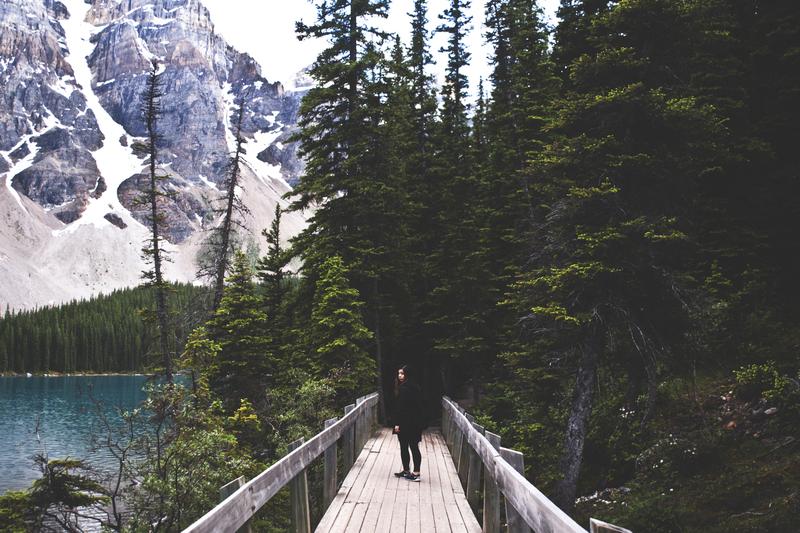 The sun is shining, mosquitoes are flying and summer is in full force. Are you and your friends bored of the same old beach and hiking shenanigans and looking for a more exciting and exotic adventure? Something that'll provide pics to spice up your stale Instagram? Well call me Santa because I've got a gift for you — a list of scenic and picturesque road trips that are within driving distance from campus.
What makes for a great road trip you ask? Three things. A gnarly road trip soundtrack, multiple drivers and a bucket (just in case the bladder comes calling on the highway).
Kelowna – Okanagan Valley
Approximate Length of Travel: 4 hours, 30 minutes
This trip is perfect if you want to start off small and not waste too much time driving. You can stop off at beautiful Bridal Falls, Manning Provincial Park and Osoyoos. If you have time go a little further, explore the Okanagan. If you like wine and freshly picked fruit, Kelowna is the place for you.
Cannon Beach – Portland
Approximate Length of Travel: 5 hours, 30 minutes to Cannon Beach and 6 hours, 30 minutes to Portland
The Oregon Coast is a stunner — enjoy some breathtaking views of the coastline on this trip. Once you get to Cannon Beach, make sure you see Haystack Rock and Tolovano Park. If you are craving more, drive a little further and hit up Portland — which has the best coffee in the world, according to my mother.
Banff, Alberta
Approximate Length of Travel: 9 hours, 30 minutes
I've always been on team Banff — many millennials complain that it's too quiet and a place for the elderly, but I see it as a peaceful getaway with great trails, hikes and parks. On the way there you can stop off at Salmon Arm and Jasper. In Banff, see the National Park or Hot Springs. Sure, there is a 90 per cent chance you might be attacked by a grizzly bear but that's all part of the Banff experience.
Los Angeles, California
Approximate Length of Travel: 19 hours
If you have a lot of drivers and are feeling real ambitious, make the ultimate road trip to LA. You can drive up the Oregon Coast and stay the night in Portland or San Francisco. It may be exhausting, but the views and memories will be worth it — unless you have that one friend who ate a burrito for lunch and starts regretting it very soon after, thus making you regret bringing "that friend."