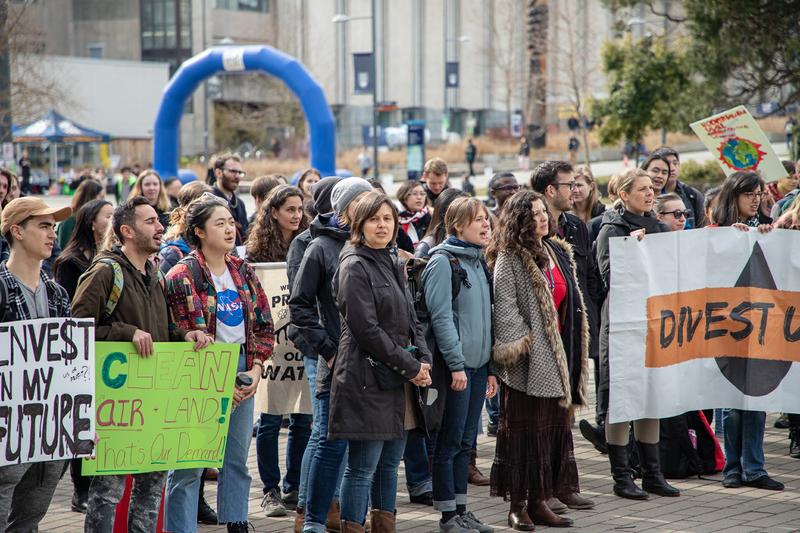 In case you are Patrick from Spongebob, literally live under a rock and somehow missed it, Vancouver is taking to the streets for the Global Climate Strike tomorrow, 27 September, and UBC – or at least parts of UBC – is standing in solidarity.
Join peers, faculty and staff outside the Nest at 11 a.m. on Friday to begin the rally that will eventually travel to Vancouver City Hall by bus and bike convoys, to join the global, urgent and high-stakes protest to hold political leaders and people in power accountable for our future. Read more about it here.
The UBC Climate Hub and UBCc350 have been organizing art-builds for the strike and a final one is happening today at 5 p.m. in the Nest in rooms 2306 and 2309. Some faculties including the English department and the department of Anthropology and Sociology are also organizing before the UBC rally to make signs.
The strike comes at a crucial time for the Canadian federal elections as well as to spur much-needed radical change in global policies regarding the environment.
If you watched Greta Thunberg's speech at the UN and are filled with rage, this is your event!