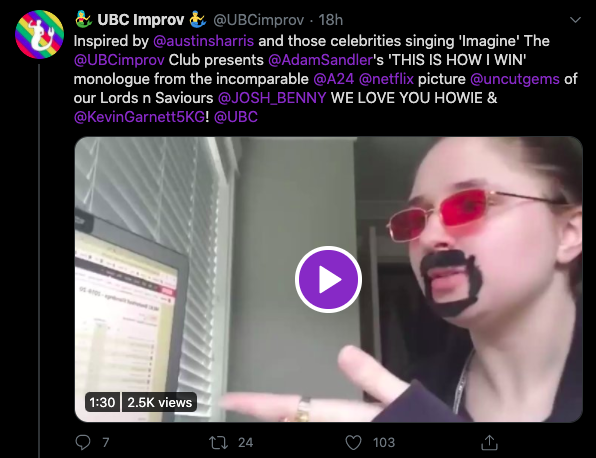 It's a regular Monday, you're scrolling through Twitter, and then you see it. Adam Sandler is talking about UBC Improv? What's going on?
On Monday, UBC Improv posted a video of themselves on Twitter performing Adam Sandler's "This is how I win" monologue from his movie Uncut Gems, in the style of the infamous "Imagine" video where everyone says a different part. The video caught the attention of Adam Sandler himself, who retweeted the video and said "Really good acting. All of you."
He also posted the video on his Instagram story, so it seems he really liked it.
Not only did Sandler notice it, so did the Safdie brothers who wrote and directed Uncut Gems. So if we see some of the folks from UBC Improv in a Safdie brothers film in the next few years, don't be surprised.