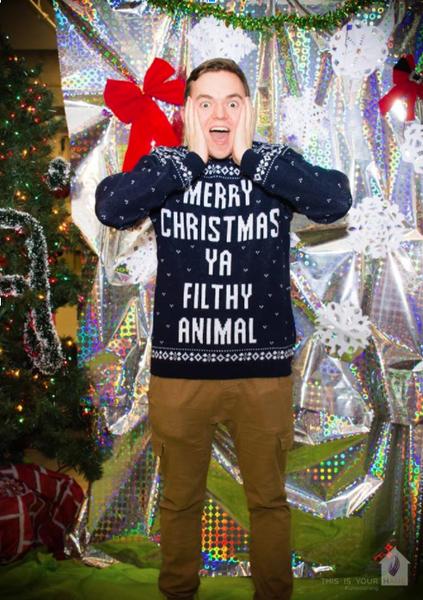 It's December 1 today y'all and we know you're already in the Christmas spirit. If you haven't put up your Christmas tree, snuggled up in a Snuggy, watched the original Home Alone movies and put on an ugly Christmas sweater, your time is now.
Speaking of ugly Christmas sweaters, your AUS presents the now annual "UGLY Christmas Sweater Photo booth," held in the Nest today from 1–4 p.m. and will be again tomorrow from 2–4 p.m.
"Hop on down to our photo booth and get that awkward family photo your mum will want to put on in this year's greeting card," said their Facebook page.
This photo booth will feature:
Very, very, very ugly Christmas sweaters
Christmas-themed backdrops, including snowflakes, Christmas trees and lights
Funky and fun holiday props with Santa hats and more
A complimentary awkward family photo for you and all your friends to share
All this year's shenanigans are free and it's only $2 to buy a polaroid of your bestie in an ugly Christmas sweater. But instead of paying for your photos, you're also welcome to bring food bank donations of nonperishable canned foods. It's a win-win.
What are you waiting for? Time to get your Christmas spirit and ugly sweater on.