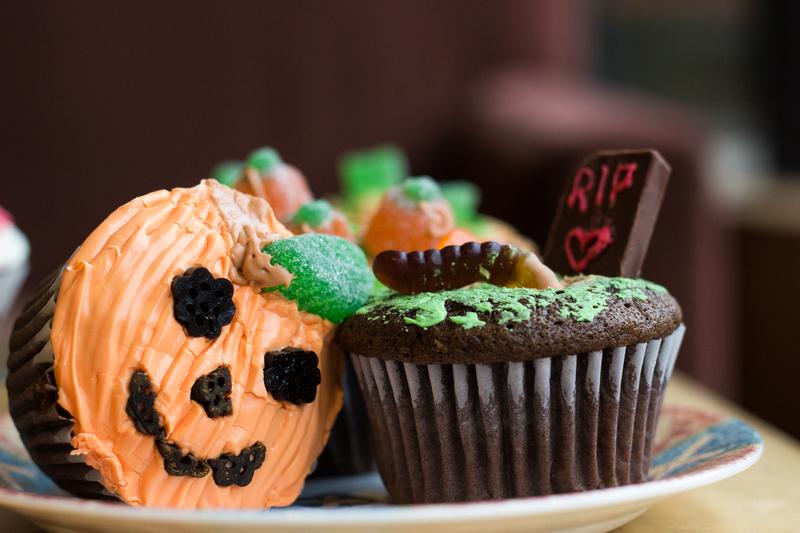 Is there anything scarier than midterms, deadlines, papers and the fact that October is almost over? We can't be sure. Lean into the spookiness and anxiety you might be feeling by attending some of the Halloween events taking place on and off campus this Halloween season!
The place to be for all your late night, spooky horror film watching escapades. While its iconic Rocky Horror Picture Show programming is sold out, you can still catch other Halloween classics like Hocus Pocus, Beetlejuice, Rosemary's Baby and Little Shop of Horrors this October. Find tickets here!
The Hollywood, an art deco theatre and event space in Kitsilano proper, is celebrating Hollywood Halloween on October 30. There will be best costume prizes and music. Get your tickets here!
UBC Improv
On October 29, join UBC Improv for their Halloween show, UBC Improv Teaches Halloween Safety. The show will take place at the Centre for Interactive Research on Sustainability. Doors open at 6:30 p.m. (so there's ample time for you to trick or treat before and after the show). You can buy tickets online or in-person!
The Portside Pub
Hosting its annual Pumpkin Carving Party on Thursday, October 28 from 8:00–10:00 p.m. There will be live music and gift cards rewarded for first- and second- place carvings. Assemble your teams and be on at The Portside at 7:30 p.m. to claim your pumpkin. There is a $10 entrance fee, which includes a pumpkin and carving tools!
Located at 9167 Glover Road in Fort Langley, iMADE is a a pop-up market showcasing work by local artists and uplifting small businesses. The Market will take place all weekend, from October 30 and 31.
Coquitlam Heritage
Join Coquitlam Heritage for its annual Heritage Halloween celebration! Tour Coquitlam's haunted train station, enjoy some refreshments and make a Halloween craft. The event will take place from 12:00 p.m. to 3:00 p.m. on Saturday, October 30.
"Eerie Illusions" is Burnaby Village Museum's annual Halloween extravaganza. The museum transforms its space into a spectacular show of spooky, ghoulish illusions. The event will run everyday until Halloween night, so there's many chances to take part!
Ghostly Vancouver Tours
If none of these events tickle your fancy, you can always go book a ghost walk with Ghostly Vancouver Tours. The October 30 ghost walk is sold out, but programming runs year round. Why should you only get spooked in October?
Happy Halloween, and stay safe!