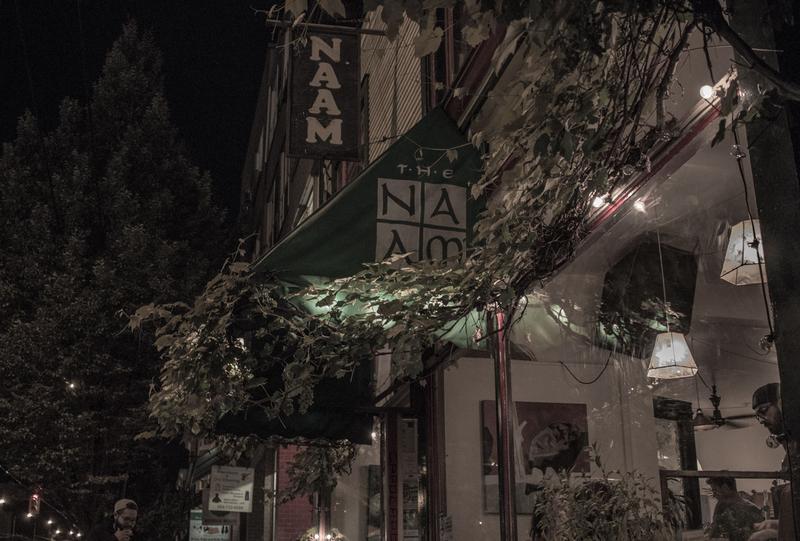 This September, thousands of students who have been attending UBC for a year, but may have never stepped foot on campus — let alone Vancouver — will descend on the city.
Generally speaking, one finishes their first year at UBC with a few courses under their belt, not to mention a grip on the city's geography. However, online school made this impossible to fully realise for many first-year students. Unless, of course, one spent as much time on Google Maps as Canvas and Piazza combined.
So, in no particular order, here are some locales to check out (or just name-drop) to prove that you are a Vancouverite, despite never living in Vancouver, when you first arrive in the city.
Breka Bakery. Breka is open 24/7 and is the perfect study spot. Earl Grey cream puffs, éclairs, cream cheese brownies — you name the baked good, they have it. You can visit them in Kits, Davie Village or downtown proper.

Explore ✨Main Street✨. Peek into book and craft stores, such as Urban Source or Regional Assembly of Text. Grab a snack at 49th Parallel or Coco et Olive, and stop to thrift.

For those who are 19 years and older, visit 🍻The Fringe Café🍻 at Broadway and Balaclava. It may be your local pub, but it's certainly an above-average one! They have great nachos and even better student deals on beer!

Cartems Donuts. You can't leave the city limits without consuming at least half a dozen.🍩🍩🍩🍩🍩🍩

In cherry blossom season, wander Queen Elizabeth Park and the Bloedel Conservatory. Flowers, skylines and birds galore, what more could you ask for?

Vancouverites love the beach and mountains — which you know of course, as a Vancouverite. Stop by Jericho Beach for seals and picnics, Kitsilano Beach for tourists & great sights and Wreck Beach, only several flights of stairs off campus.

The Eatery! From the outside, it looks more like a club than a sushi restaurant, but why not have the best of both worlds?

Go kayaking! Rent a kayak, rain or shine, at Jericho Beach! I was once trailed by a seal while kayaking, and I hope the same for you.

Eat 🌿plant🌿 based, like many Vancouverites do, which you know as a Vancouverite. Visit Chickpea on Main for delicious vegan eats and mostly their fries, MeeT on Main or in Yaletown for the vegan Mac n' Cheese, The Acorn on Main and the Naam in Kits, which is a Vancouver institution.

Explore the Vancouver Art Gallery. It's 'pay what you can' (minimum $5 donation) Tuesday nights from 5 p.m. until 8 p.m.

Salmon n' Bannock is "Vancouver's only Indigenous owned and operated restaurant." They will serve fresh fish, game sausages, bannock, people watching and the warmest service. 

Travel to Lighthouse Park for a truly west-coast experience!

Get acquainted with the Arbutus Greenway via walk, hike or bike.