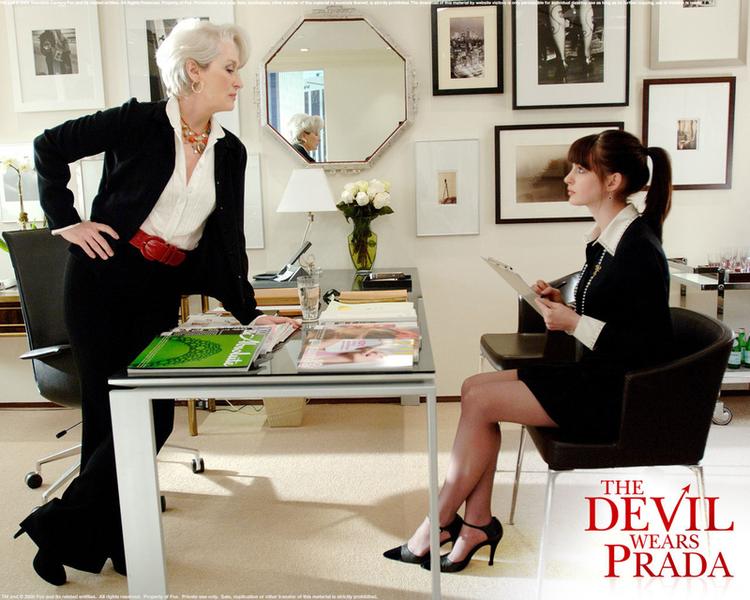 Did all the buzz about Meryl Streep's speech at the Golden Globes get you in the mood to watch The Devil Wears Prada again?
The University Fashion Club has got you covered with their Welcome Back Movie Night tomorrow at 6 p.m.! Hosted in the most appropriate location for the fashion club — the Scarfe building — it's sure to be a fun time.
If you haven't heard of them, the University Fashion Club bills themselves as "Vancouver's first and only fashion club for university students," and they host a variety of events throughout the year where you can stop by and talk everything fashion. If you are the type to Google how to tie a Windsor knot every time there's a dance with a dress code, maybe check this club out.
So grab your friends, your most iconic fashion accessories and your favourite movie snacks to watch The Devil Wears Prada on a big screen. There will be free hot cocoa available and Fashion Club members that attend will receive a stamp on their Fashion Card which, when fully stamped, enters you into a big year-end prize draw! Non-members who join the club at the movie night will receive an extra bonus stamp. So if you're into winning prizes and great movies, this is a must-attend event.
The movie night will be held in Scarfe 100, the building right beside the fountain on Main Mall, from 6 p.m. to 8:30 p.m.