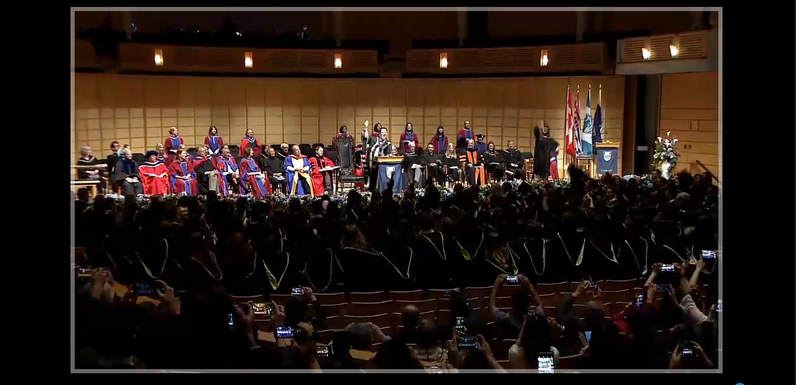 Graduation is upon us now and as you may know, it's sort of the hottest event of the season. With tickets going for as much as $75 on the black market, if you're graduating you may have to prioritizing who you want to come to your convocation. Sorry granny! On the flip-side of that, you may feel left out not being able to watch your friends cross the stage or see Ian Hanomansing deliver a speech. Well fear no longer, because UBC actually has a solution to their own problem.
UBC will be live streaming all of the graduation ceremonies, so you can watch from the comfort of your own home or office. You can also re-watch the streams for the time being and relive all the memories of people dabbing as they graduate.
Be warned though, as great as the stream is, it can be very difficult to wade through the plethora of graduates to actually see who you're trying to seen. The streams have a vague guide to the processions. Most are broken up into PhDs, then Masters, then Bachelors but the speaker does not announce what majors are graduating at each time so, you sort of just have to guess what's happening based of each stream's description.
The best part of the streams is comparing and contrasting Santa Ono's speeches throughout the days and hours. So far, the best thing has been when he incorrectly said "Congratulations for one last time to the 2019 graduates of the University of Columbia" (Friday May 24th 11 a.m. 1:10:57). You gotta give it to him though, it must be exhausting to give a speech four times in a day.