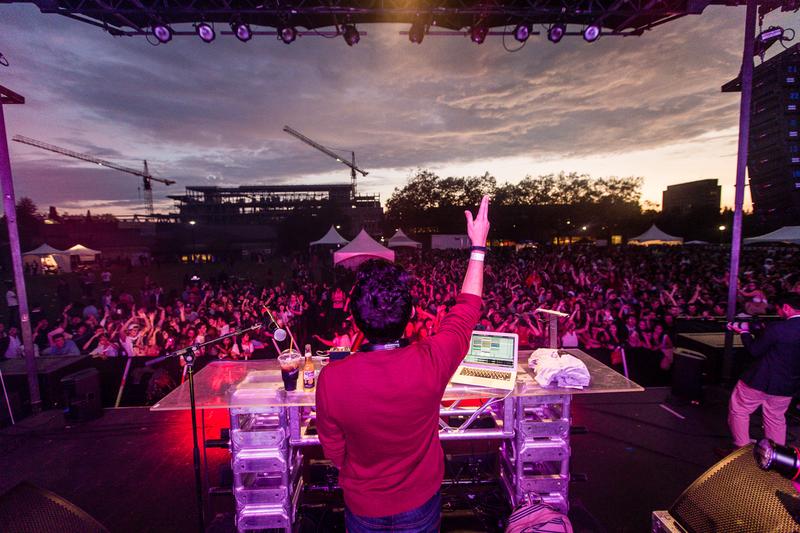 Summer is gone, the kids are in school and another music festival is upon us. The AMS Welcome Back BBQ is today and it is probably your last chance to go to a big outdoor party before the wet and cold come to campus. But some things could definitely be added to the day's festivities, here is a list of things that should be at the Welcome BBQ but aren't.
Sun
The thick, unending blanket of clouds has befallen on Vancouver and so has my seasonal affective disorder. Vancouver is known for its rainy days from mid-September to April, leaving most of us with ghostly pallor and gloominess. My weather app predicts a 50 per cent chance of rain on Friday, but I highly doubt that there will be 50 per cent chance of sunshine peeking through the overcast. This outdoor concert is not Coachella with dessert heat and relentless sun, and I would probably bring a rain jacket.
Music that we've actually heard of
For God's sake, I do not want to to have to slog through the web to find lyrics to the concert I'm about to attend. Last year, there was Joey Bada$$ headlining the show, but my roommates and I have put our music heads together and we don't know any of the artists playing this year. Fine, call us uncultured.
Santa Ono and his cello
Speaking of famous artists, how about our local accomplished cellist? Who wouldn't want to see Santa Ono stage dive with his cello in the crowd of UBC students? I mean, the beats in Bach are totally danceable. Mix a little French impressionism with some jazz? Ah, the crowd would go wild.
An actual BBQ
I mean, if it's in the name, why not have a few BBQs running with various meats and vegetables?