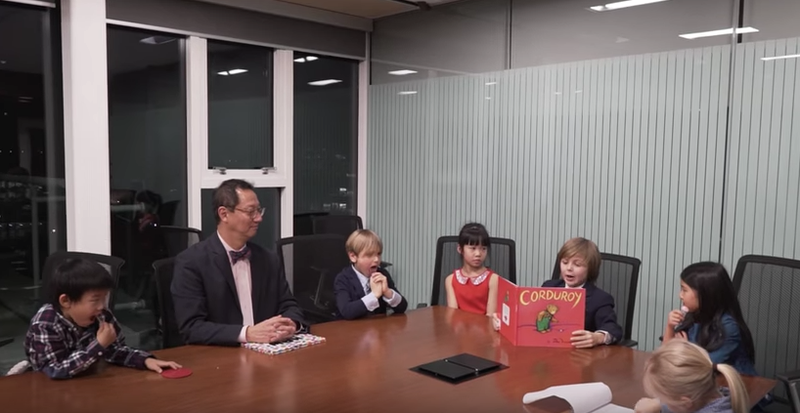 On February 11, there will be an aggressive child invasion of UBC. "Kids Takeover UBC" is an event where people ages 12 and under — also known as infants — are given control over key aspects of the campus.
In my opinion, this is an ill-advised idea, as many things can go very wrong, lives may be at risk. Here's why:
Children are not medical marvels
The UBC Hospital is one of the three major hospitals in the Vancouver area, as well as the only teaching hospital in British Columbia. Having toddlers in charge would be devastating.
Years of medical expertise is impossible to find, even in grown adults — patients are going to die when the kids take over.
While I do recall the story of Doogie Howser, a case like that is one in a million. What is a child going to do with the results of a blood test? What about an IV? The answer is to throw it on the floor, put it in its mouth or try to explain why Logan Paul is okay now to it.
Whatever you do, do not get sick on February 11.
Nor are they professors
A complete replacement of all the professors with kids would be disastrous. Those complicated economic lectures have now turned into colouring 101 — and guess what, you're somehow still failing because it's Gateman's child teaching the class.
That math midterm you had scheduled is just babysitting a seven year-old who has just had a bout of intense homesickness. Most classes will be either "Bugs Found In Grandpa's Backyard 350" or "Cute Hairstyles I Saw In Teen Vogue 110."
Not to mention the huge amount of lectures that will just be watching a kid eat cheese and crackers and tell a long story with both no detail and too much detail simultaneously — maybe that's not so different than normal.
I suppose they could be chefs
Okay, this might actually improve. While kids are not the best chefs, they are some of the most creative — and, it's not hard to be better than UBC Food Services.
They'll replace everything in the cafeteria with peanut butter and jam mac and cheese, cookies stolen from cookie jars and bugs from their backyard. While it might not be good, it still beats the average bland Res breakfast.
But, the disgusting layer of germs that covers all children could pose a major health issue. A kids fingers will go straight from their nose to your egg salad without hesitation. It would definitely be a good idea to pack a lunch that day.