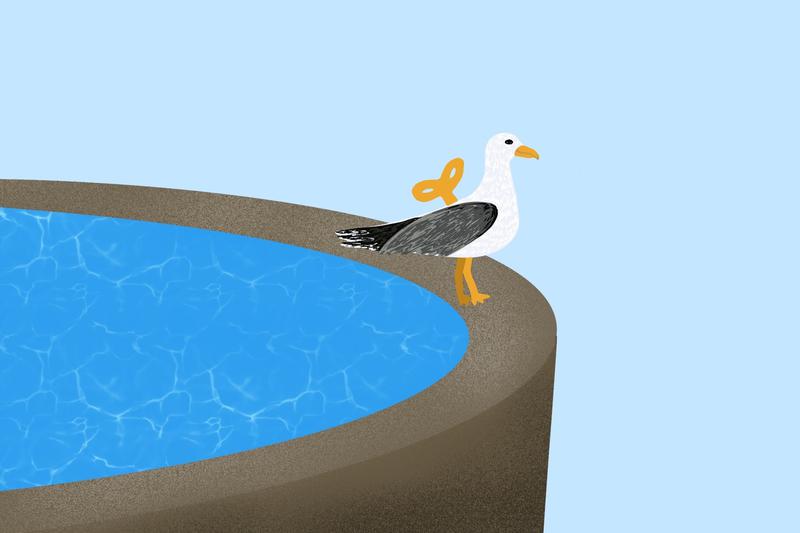 Despite many having been hit hard by the COVID-19 global pandemic, UBC made good on its promise to raise tuition costs in 2020. Naturally, I was curious — with fewer on-campus services to provide, and no meaningful loss in tuition revenues, what has UBC been doing with your two to four per cent raise in tuition? Here are a few ideas that come to mind.
Gluing smaller particle accelerators to the big particle accelerator to accelerate more particles, faster
Sure, we have the only particle accelerator in Canada, but does anybody truly believe that we're accelerating the most particles as fast as we possibly can? That's laughable! It seems that you've fallen prey to Large Hadron Collider propaganda!
Making more jobs for the alumni-donation callers
Paying more overworked students to be verbally attacked in a shameless bid to source alumni donations from still-enrolled students is a system that pays for itself, baby!
Buying real estate in the interior for when rising sea levels force admin to found UBC Kamloops
It's like UBC Okanagan, but without all the metropolitan condescension.
Raising food prices
I miss the good old days of $14 burgers on campus — we didn't know how lucky we truly were!
More posters saying "take a Break from the nonstop mental pressure for which we are largely responsible"
The lamination job on the paper makes them 100 per cent unrecyclable.
Legitimizing the English department
Will require another tuition increase in 2021.
Populating UBC spaces with mannequins dressed as student ambassadors
They're just as dead-eyed as any other UBC student. They represent the best of us!
Repairing the fountain bird's motor
You still think that guy's real? I remember first year too.
A third upper-year residence that encircles both Pacific and Walter Gage
The proximity of this new mega-residence to the others will allow ResLife to employ the same number of RAs with three times the residents!
The Dingbat is The Ubyssey's humour column. You can submit completed pieces or pitches to blog@ubyssey.ca.