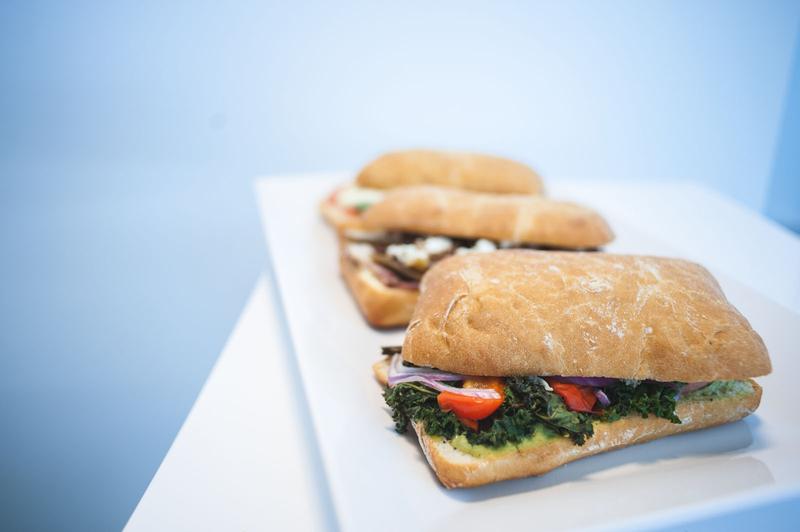 As a university student, many of us have left home – whether we're in residence or off campus, we all share the same horrifying realization; we have to learn how to cook for ourselves. Or better yet, drain our bank accounts on takeout and delivery because with midterms just around the corner, who really has the time to cook?
For some, options are limited. Many students are vegetarians, vegans, gluten-free or perhaps a combination of all three. Check out these restaurant dishes around campus if you are in need of something new, or just looking to change up your same-old boring lunch to healthy and delicious vegetarian and vegan options:
Flipside
Vegetarian options: Breakfast Burrito, Veggie Burger, Avocado Chips
My go-to: Stuffed French Toast, with local berry compote, mascarpone, topped with maple syrup
★★
Togo Sushi
Vegetarian options: Asparagus Roll, Avocado Roll, Kappa Roll, Mango Roll, Veggie Roll, Yam Tempura Roll, Edamame, Green Salad
My go-to: Kap-Avo Roll, with cucumber and avocado
★★
It's About Thai
Vegan options: Som Tum Thai (Papaya Salad), Red Thai Coconut Curry
My go-to:Pad Thai with tofu, Asian vegetables, bean sprouts, toasted peanuts, cilantro, lime, rice noodles
★★★
Pie R Squared
Vegetarian Options: PIZZA! Margarita, Fried Cauliflower & Sage, Four Mushrooms, Butternut Squash
Vegan Options: Create your own pizza! Add as much or as little as you want.
My go-to: Caprese Pizza with baby tomatoes, bocconcini, basil, balsamic, tomato sauce and mozzarella cheese
★★★★
Palate
Vegetarian Options: Radicchio Panini, Caprese Panini, Falafel Salad Wrap
Vegan Options: Vegan Panini, Satay Salad Wrap, build your own wrap, Vegan banana bread, zucchini squares and muffins
Gluten-Free Options: Gluten-free baked goods made fresh and daily
My go-to: Roasted veg. Panini (nut-free!) with red pepper, red onion, mushroom, zucchini, mozzarella and pesto
★★★★★
Palate takes the win by a landslide. Featuring the UBC Farms produce, vegetarian, vegan and gluten free options of both meals and treats, Palate is the ultimate on-campus spot for not only vegetarians and gluten free, but for meat eaters as well!