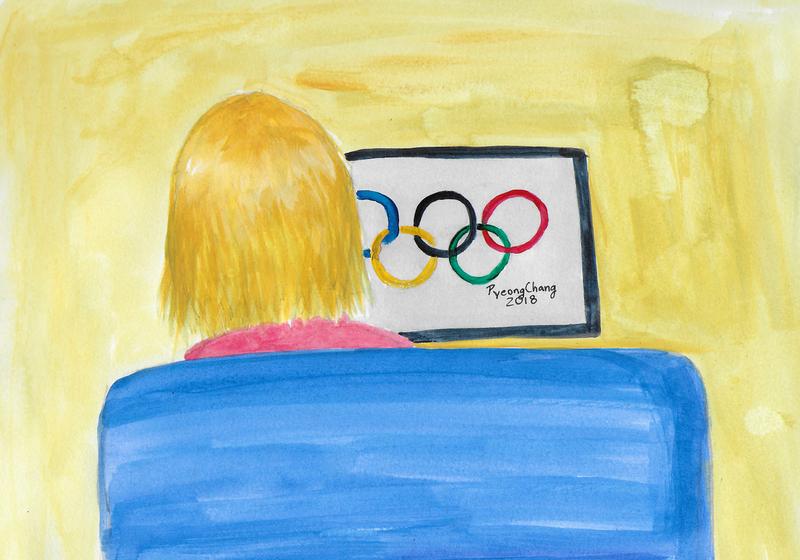 The PyeongChang Winter Olympic Games opening ceremony is tonight/tomorrow morning at 2:30 a.m., so if you're a keener, wake up and realize that it's time for you to start caring about bobsledding again.
From February 9 to 28 the world will be inundated with winter activities on all channels. But the hell of midterms makes it hard to catch a glimpse of the heart-pounding action of speed skating.
Here are five places for you to watch the Olympics in between your class break(down)s:
The Pit
Located on the lower level of the Nest, the Pit's giant screens are perfect for any Olympic event. Get some friends together, split a pitcher and get drunk to write your next midterm essay! It's proven that you get more creative when you've been drinking — why do you think I'm writing this article right now?
Biercraft
For those who need a change of scenery, Biercraft is a good option for your Olympic dreams. Located in Wesbrook Village, it's a gastropub with your typical pub TV setup, a huge selection of craft beer and really good mac n' cheese.
Make up your own Olympic sport with their beer flights and let me know how it goes.
Most off-campus pubs
Given how huge of an event it is, most pubs with TVs will be piping in the Olympic coverage 24/7. Some good options near campus are Colony, Brown's Social House and the Coppertank: all are within walking distance from the 99 B-Line and they all have nachos — if that doesn't brighten your midterm blues, I don't know what will.
Anywhere you can bring your laptop
Luckily we live in Canada and have a national broadcaster, so Olympic coverage is surprisingly easy to stream on cbc.ca. Just don't be that person in the library blaring curling while the rest of us are crying about our midterms.
Your one friend who actually pays for cable
I thought this was a myth that people in university actually can afford cable, but maybe you're one of the lucky ones, who knows someone, who has a friend, whose mom has cable.
Set aside a few nights in the upcoming two weeks and watch some winter sports how they used to do it — on TV.