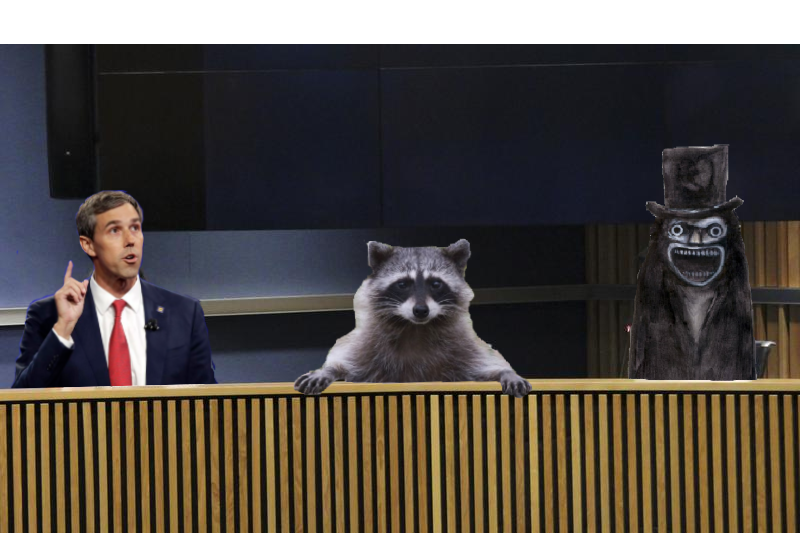 In recent news, the sole candidate running for AMS VP Academic & University Affairs (VPAUA) has dropped out of the race, leaving the race completely empty. This position is a pretty important one, as the VPAUA represents student needs to university administration and deals with things like the Academic Experience Survey, open educational resources and the concession policy. Now that nobody is running for this, it's worth thinking about who should give it a shot. Here are some of our recommendations for who should try running for VPAUA.
Carter the Coyote
I'd like Carter to make a comeback. I know he's so 2014, but Carter was a pretty consistent presence on campus for a while, has name recognition and probably has some good ideas to tell to the university.
A raccoon
Adorable! Who wouldn't love a raccoon in student government? It's like that cat who is mayor somewhere in Alaska!
Three kids in a trenchcoat
This guy is tall! I trust him.
The goose from Untitled Goose Game
He'll steal Santa Ono's bow tie and won't return it until he stops raising domestic tuition by 2 per cent every year.
James, your weed dealer
He was there for you when the university's backlogged counselling services wasn't.
Beto O'Rourke
Beto gave up his spot in the US Congress to run for Ted Cruz's Senate seat and he lost. He then tried to run for president and gave up four months before the democratic primaries even began. He's now unemployed and has a very sad beard growing on his face. Just let the poor guy have this one, okay?
The Babadook
He's got a bright smile, a cool hat and a great relationship with the LGBTQIA2S+ community. What's not to like?
Fountain Birb
Finally, a candidate we can all agree on.