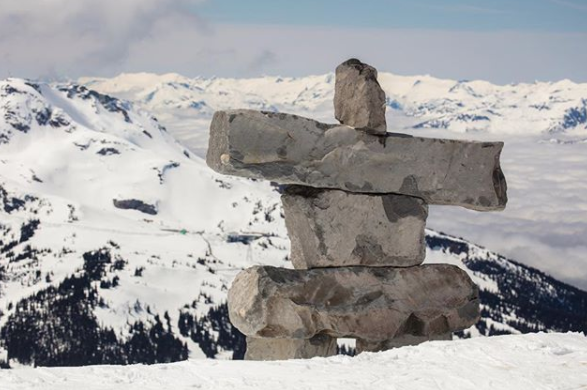 After a much needed but short break we're already back at school. If you didn't find time to squeeze in some winter activities between visiting family, catching up on sleep, and Netflix, here are some things to do this January before the assignments start piling up.
Snowshoeing
Hiking season doesn't have to be confined to the summer months. Just strap on some snowshoes and explore the winter wonderlands on top of mountains such as Seymour, Cypress and Grouse where they're available for rent.
If you have your own snowshoes there are also trails at Elfin Lakes and Garibaldi Lake near Squamish. Both popular summer hiking destinations are just as breathtaking in the winter.
Skiing/snowoarding
In Vancouver we're fortunate enough to be surrounded by mountains to practice our half pipe tricks or learn how to keep our skis straight.
If you can't afford a weekend ski vacation to Whistler there are plenty of local mountains including Grouse, Cypress and Seymour. Or venture across the Port Mann Bridge to Sasquatch Mountain Resort in Hemlock Valley where they have deals on lift tickets every day of the week.
Ice skating
Practice your balancing act and go for a skate at Doug Mitchell Thunderbird Sports Centre where UBC students skate for free. Unfortunately, it doesn't get cold enough in Vancouver to be able to skate on a picturesque frozen pond, but the outdoor rink at Robson Square is a pretty good compromise.
If you didn't get the chance to see any fancy Christmas lights on your break, don't fret because Canyon Lights at Capilano Suspension Bridge is on until January 28!
Wander through the glowing tree-tops and take in all the natural beauty. It's also not a bad place to take a date.
Head up Highway 99 for the Sea to Sky Gondola in Squamish where spectacular views await. It's a bit on the pricey side, but you can save $2 if you order online, and it's definitely worth the awe-inspiring views of the forests and mountains surrounding the Howe Sound. Take some VSCO-worthy photos on the snow-covered suspension bridge, and rent some snowshoes to explore the trails at the top.
What is an article about Vancouver winter activities that doesn't mention Whistler? It's the classic British Columbia winter destination where you can do all of the activities mentioned above and more (bobsledding, anyone?)
If you still need to rejuvenate from Term 1, treat yourself to a relaxing steam bath or massage at the Scandinave Spa. And, don't forget to snap a picture in front of the Olympic rings surrounded by snow-capped mountains.