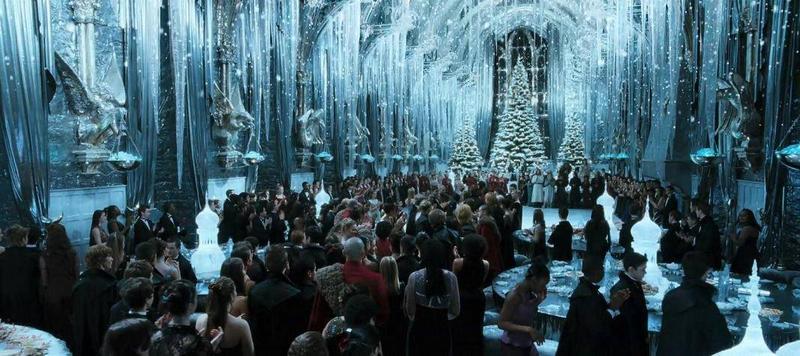 Was it your childhood dream to go to Hogwarts? Do you still secretly hold onto that wish? If your answer is yes, then you've finally got a chance to live out that fantasy.
This Friday, the UBC Quidditch Team is hosting their annual Yule Ball event, which recreates the famous ball that takes place in Harry Potter and the Goblet of Fire.
In the Harry Potter universe, the Yule Ball is held on Christmas night during the Triwizard Tournament, a magical competition between the three largest magic schools in Europe.
Although only one Yule Ball has been held since 1792 in the Harry Potter universe due to the high death tolls of Triwizard Tournaments past, the UBC Quidditch team throws a Yule Ball every year.
"It's an opportunity for everybody to dress up as well," said James Lu, the Quidditch Team's social coordinator. "It's a big gala that they host for an evening, and we've incorporated a lot of those ideas into this real world event that we can do."
The event is taking place in the Abdul Lhada building, which Lu says will give them more space than in previous years. Although it's not easy to turn a UBC building into Hogwarts, Lu ensures that the event will try to remain true to its source.
"We do try to replicate it as much as we can," he said. "In the films, the Yule Ball is sort of winter-themed. It seems like it's all around the holidays, and we are going try to incorporate that. We have many holiday lights [and] snowy decorations just to create a general atmosphere as best as we can."
The UBC EDM Club will be DJ-ing the event, and Team Canada Quidditch players are slated to make an appearance. Tickets are 70 per cent sold out, so there's still room available if you're thinking about going. Single tickets are $20, and "Date Night" packages of two tickets — which also include two drink vouchers — are $48.
Admission is free if you bring Robert Pattison to the event. (Just kidding, but wouldn't that be neat?).