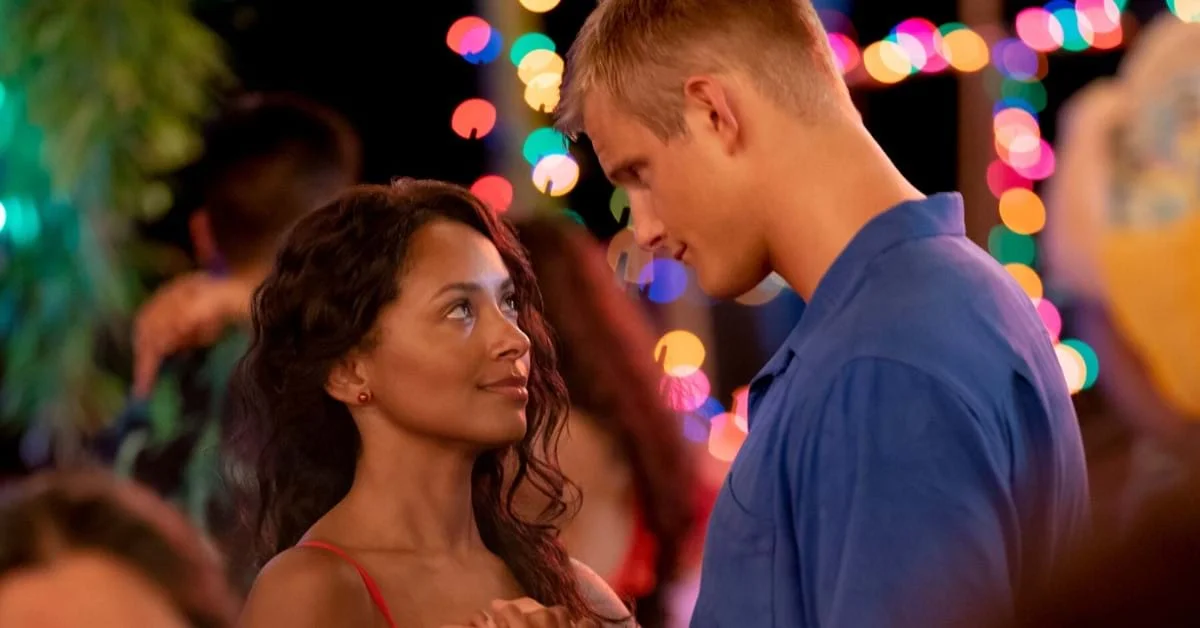 2020 has been a long year for everyone.
This year, I can't travel back home this year to see my family because it'd involve an international flight. So, in an attempt to avoid the holiday blues, I decided to watch Operation Christmas Drop, one of the many newly released Netflix Christmas originals. Needless to say, it didn't go so well.
Christmas Drop originally stood out to me because the whole thing takes place on a United States military base in Guam, a Pacific island. Unsurprisingly, while Guam is absolutely beautiful, the movie itself is simply bad.
It turns out the only cool-ish thing about it is that Operation Christmas Drop is a real tradition. Since Christmas of 1952, the US Department of Defense drops supplies to islanders in Micronesia, in what has been the longest-running humanitarian airlift operation.
The main character Erica is an ambitious and emotionally closed off congressional aide who got involved in politics to make the world a better place — I know you're all thinking what a complicated protagonist. When she gets an assignment that could make or break her career, Erica flies off to Guam a week before Christmas. Her mission is simple: to investigate 'Operation Christmas Drop' and basically run a cost-benefit analysis to report back on whether the base should be closed down or not.
In Guam, Erica meets Captain Andrew Jantz who is her assigned tour guide and the biggest supporter of the Drop. After his failed attempts at keeping her away from the operation, he decides to prove to her how great the tradition is to keep her from advising her boss to shut everything down.
What follows is your classic rom-com tale: they spend some time together, fall in love, have a couple of almost-kisses, work to save the operation from Erica's evil boss and then finally can make out in peace.
Honestly, I'd be accepting of all of this (what was I expecting in the first place?) if it wasn't for the terrible dialogue. I never thought a Netflix movie could sound so bad.
Once she decides to be a better person, Erica's lines get so cheesy that you can feel other characters cringe with you. I won't be able to watch anything starring Katerina Graham for the next while, because I can still hear the high pitch of her voice.
There's also the script that feels like it was written by fourth graders. I have no idea who thought a Christmas-y sweet depiction of the US military personnel would make sense to anyone but I can tell you they were wrong, it looks fake.
I also don't know how much more of a white saviour Andrew could be really, or if there ever was a Netflix character this one-dimensional. At one point, I was straight up worried about his supposed level of altruism. When you find out a guy's living like a hoarder because he likes to help people and doesn't appear to have any other hobbies, you just know it's kind of a problem.
So, Operation Christmas Drop feels neither Christmas-y nor like a true rom-com and I basically wasted two hours of my life. It never says much about anyone or anything in the movie, it doesn't feel festive, and worst of all, it's not even aware of how bad it is. If you end up having to watch it, your best shot is to try and focus on the scenery or just watch it on mute.
The worst part is it makes you miss the fact that we can't travel anymore.