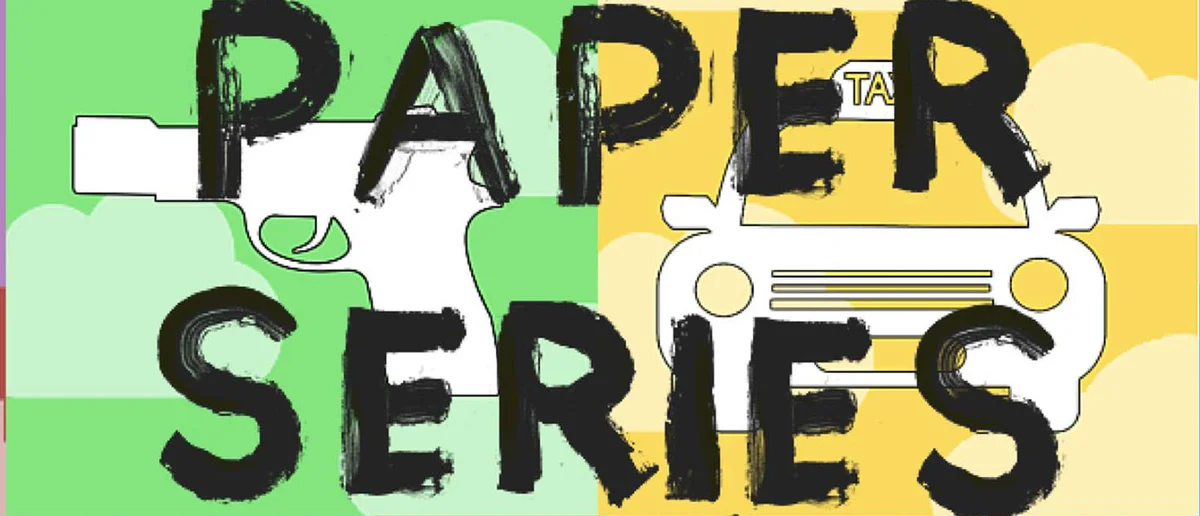 A group of students in the UBC BFA Acting Program have decided to make their mark by staging their a version of the paper SERIES by David Yee, a Canadian playwright from Toronto. 
This was in response to the MFA directors being restricted in choosing two females and two males for their shows on the main stage, thereby excluding the rest of the students. What's unique about this production is that the female acting students of the program will perform all of the characters in Yee's play. 
Rowan Denis, Sachi Nisbet, Stefanie Michaud, Cassandra Phillips-Grande, Sophia Niewerth and Sarah Hicks will play a lead in one short play each within the paper SERIES. 
"These plays all have one main character and the rest of us will fill in the external characters," said Hicks. 
"It's essentially a series of one acts; six small plays all linked to the idea of paper," said director Tai Amy Grauman, who is also participating in the show through her rendition of See Bob Run, a 15-minute one-woman play.
Even though this is an extra curricular production, the actors have the full support of the UBC Theatre department. They are taking their education into their own hands and making opportunities for others to be on stage who wouldn't otherwise be featured. 
Michaud added that, "There aren't a lot of roles for women and I think that we are going to have to keep doing this, as females in this industry, constantly creating our own theatre."
The students are aiming to open up a dialogue on the theatre and film industry on the whole, discussing the diversity of roles for people other than heterosexual white men.
"It's not too often talked about and we are having a talkback after the last night of show, in order to have an opportunity to open up the discussion," said Nisbet. 
By performing their version, they are hoping to address the important issues discussed in the play such as race, gender and sexuality as well as the additional problems in the theatre world.
When asked about the content of the paper SERIES, they say that it's about love, life and unfairness in the work place. Imagine that you as the audience member are in the big city living amongst many different types of people – a taxi driver, an accountant, a university kid, a foster kid. The paper SERIES acts as an aerial view of this city and each one act serves to zoom in on each character. 
Since these are a series of one acts, it is a fresh new plot every time. If you didn't like the lead in the one act before, you may like the next character because all of the characters are vastly different in characteristics and motives. However, there is a common theme of vulnerability and strength that seems to unite all of the characters, which makes them fulfilling and compelling to play.
Another distinctive trait about this series is how gender is ambiguous. There are women performing male characters and they ask whether or not the acting seems less honest, strong or funny? 
"We can promote things through this industry. It's an honour that we can do this and we can show that women can be in theatre," said Denis.
paper SERIES will be showing in the Dorothy Somerset Studios on December 8, 9 and 10 at 7.30 p.m. The show is free or by donation, on a first come first serve basis.