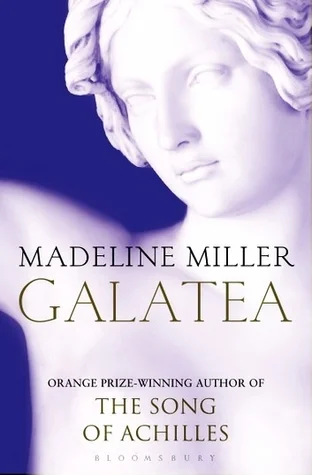 "I wanted my readers to be in a conversation with Homer," said Madeline Miller, author of bestselling YA novels Song of Achilles and Circe, in an interview hosted at the Norm Theatre by UBC's Department of Ancient Mediterranean and Near Eastern Studies.
The Song of Achilles, Miller's spellbinding and romantic retelling of the Trojan War, traverses politics, mythology, history and love. Circe, on the other hand, is a compelling piece of feminist literature that portrays the God of the Sun's unloved daughter finding freedom from the trappings of her birthright and ranking, rising up to claim her destiny.
In a live virtual conversation with UBC students, Miller didn't hold back while explaining the truths behind her tear-jerking yet beautiful stories, which integrate Greek mythology and read like true classics.
Most are familiar with the injustice, brutality and deception in the stories of Greek mythology that have been orally passed down for generations.
"I was frustrated at these myths. They were a mystery, larger-than-life epics," she said. While that makes for intriguing stories, classic myths like Circe's leave questions about character motivations and emotions unanswered — and Miller aims to address them.
That wasn't the sole factor that drew her towards melancholic myths. They catalyzed her desire to give these wronged characters stronger voices and better endings.
"The grief drew me to these myths. The stories were so dramatic and complicated."
Additionally, Miller aimed to make the homosexual subtext in many Greek myths explicit — most notably between Iliad hero Achilles and his partner Patroclus. While their deep relationship is central to the narrative of the epic tale, previous adaptations left them in the closet. Miller also had qualms with the portrayal of poorly-written, shallow women in older versions of the myths.
It is evident throughout the novels that Miller wasn't just interested in getting the myths historically correct; she was equally committed to doing a better job than her predecessors at crafting fresh, empowered narratives and enabling a modern audience to resonate with her stories.
That is why readers now see Circe as an empowered woman finding her voice, rather than a "pathetic character" Miller originally read.
By portraying Patroclus and Achilles as explicitly Queer in her stories, Miller was able to do justice to their relationship. As a Queer author herself, Miller was determined to narrate a story that resonated with the Queer community, regardless of the ancient setting where such identities were still kept secret, often lost to the winds.
She was angry at the erasure of their relationship and was determined to "be an expert in their narratives." She drew inspiration from the mountains of Queer memoirs that she read as a child.
Miller goes beyond just queering her characters; she also humanizes them. They are able to recognize the systematic injustice around them, but like real people, have cracks and flaws in their character.
For example, she was able to shape Patroclus as a "good" character, without making him completely flawless. "He has empathy, but I wanted him to slip at times," she said.
Miller aimed to capture the natural, and often inevitable flaws in people, as she "wanted to write antagonists, not villains."
Apart from being relatable, Miller's stories acknowledge the elitism and tendency to gatekeep that surround classical literature. "I didn't want my readers to do homework," she emphasized, since she believes that "everyone should feel included and not feel like they're not getting the joke."
By simplifying Greek mythology while still preserving its essence, her books retain an authentic writing style that has wormed its way into many hearts.