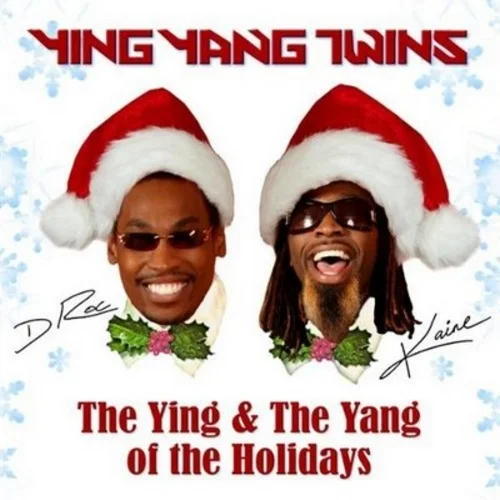 To get your exam-riddled brains full of the holiday spirit, The Ubyssey is prescribing a healthy, 12-day course of ridiculous music reviews. Enjoy, you poor souls!
The Ying Yang Twins have come a long way from the window to the wall and they are here to bring you what is likely the most lit Christmas album of all time. The Ying and Yang of the Holidays is a four-track EP that can only be described as a true gift from the people who helped bring you tracks like "Get Low" and "Ms. New Booty."
The album starts off strong with "Sleigh Ride" — a festive medley of classic carols, tinged with a little early-2000s hip hop. A jolly piano riff carries the song through various choruses, carols and raps, somehow tying it all together and making it work. The Ying Yang Twins update the tune to the 21st century, with lyrics like "Sitting at the crib waiting on Santa Claus" and "Come on it's lovely weather so I wanna hit the club with you."
The second track, "This Christmas," slows it down a little, and is what I can only imagine is an attempt at a ballad. It is still probably not something I'd drop everything to dance to in the club, which honestly is all I'm really looking for in this particular album. "Deck Da Club" wakes you up with the Twins' signature "ah" that you'll probably recognize from "Get Low." I don't really know how one decks a club, but they make me believe I can do it. "Carol Of Da Bellz" is a great take on "ding fries are done" or whatever the hell that Christmas song was. I am not well-versed in carols.
I feel like the 15 minutes I spent listening to this album definitely were not a waste and have broadened my horizons. If you'd like to alarm your family this holiday season, slide this onto the Spotify queue, and wait for your elderly relatives to either have a stroke or join you on the floor. Whatever you do this Christmas, do not turn down.