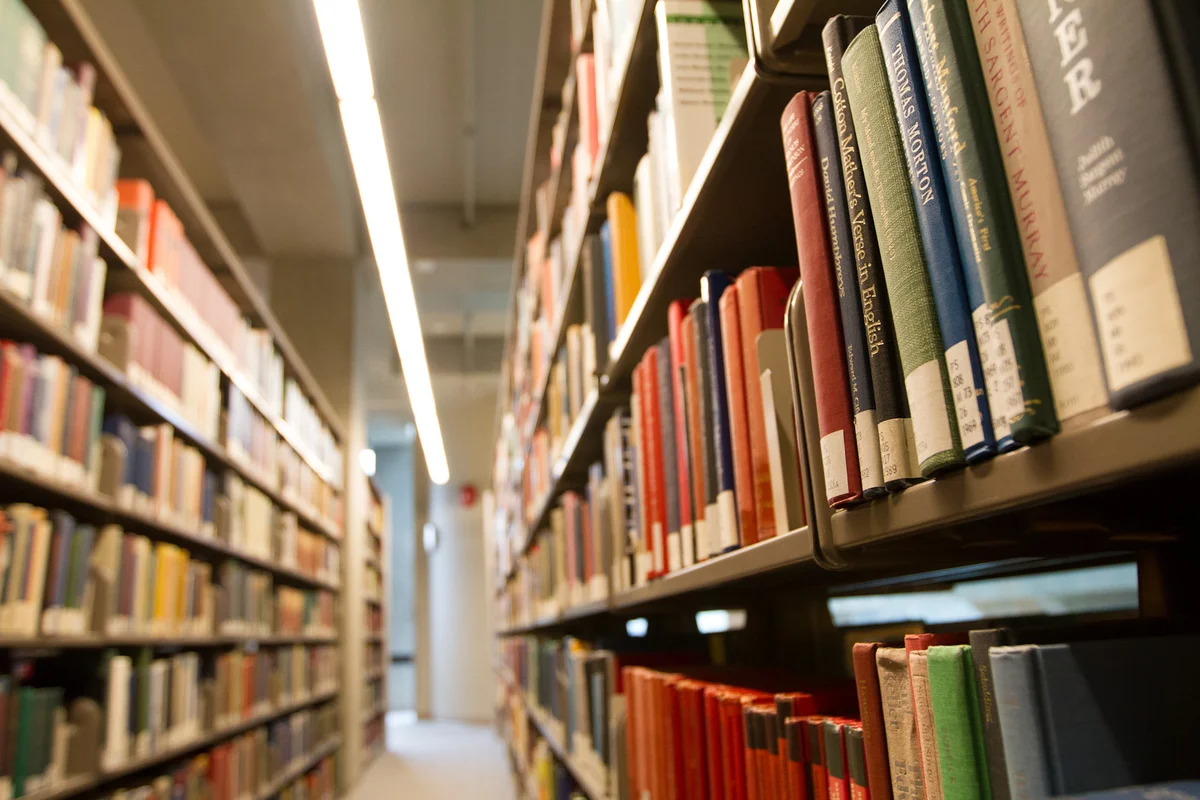 Oh my god, where did the break go? The last thing you remember is watching holiday movies on loop... You must have passed out from all of the cheer, because suddenly it's the end of December.
Don't panic, you still have a few days left to cram in a book that isn't a required course reading. Can't imagine where you would even find one of these? Don't worry — the editors at The Ubyssey have complied a list of last-minute winter break reads that will once again make you laugh, cry, and most importantly, feel cultured.
Coordinating Editor, Samantha McCabe
Pick: I'll Be Gone in the Dark by Michelle McNamara
I'll Be Gone in the Dark is Michelle McNamara's brilliant profile of the Golden State Killer, a master class in true crime and longterm reporting. Warning: don't read this alone on cold, dark winter nights.
News Editor, Zak Vescera
Pick: The Amazing Adventures of Kavalier & Clay by Michael Chabon
Cavalier and Clay is a stunningly written page-turner that brings Jewish mysticism, the dirty charms of the pulp era and romance to life. It's long, to be sure, but if you stick through — and it's not a challenge — you'll be rewarded with one of the finest stories told on this side of the century. It's a book to get lost in and find yourself in, and the perfect gift (or project) for the holidays.
News Editor, Alex Nguyen
Pick: Momofuku by David Chang and Peter Meehan
Do I cook? No. Do I have the patience to work through all these recipes? Probably not. But David Chang and Peter Meehan's Momofuku, part-cookbook part-origin story, is a perfect read for when your brain decides to taking the backseat after a long semester. The story of how David Chang turned his ramen obsession into a successful empire is just the inspiring spark you need to kickstart the new year.
Culture Editor, Bridget Chase
Pick: Son of a Trickster by Eden Robinson
Robinson is back, and — dare I say it — better than ever with the first in a hilariously dark coming-of-age trilogy about Jared, a teenage drug-dealer who is plagued by talking ravens and visions of spirits. I listened to this on audiobook, often in my car, and at one point had to pull over because a scene involving a nail gun and someone's limbs had me losing focus on the road. Robinson is a true master wordsmith, and also has an honorary doctoral degree from UBC. Lucky for you the second book in the trilogy, Trickster Drift, also just came out.
Blog and Opinions Editor, Tristan Wheeler
Pick: The Idiot by Fyodor Dostoevsky
Nothing like bringing in the winter season with a story about the cold of Russia. The Idiot is a piece of classic literature for a reason, and while I'm not through a fifth of it, I look forward to understanding the unfairness of existence and morality under the Christmas tree with my loved ones.
Features Editor, Moira Wyton
Pick: The Marrow Thieves by Cherie Dimaline
Through a world where Indigenous peoples are the only ones who can dream, Dimaline weaves a dystopian commentary on violence against Indigenous peoples and their bodies in Canada that is much closer to fact than fiction.
Photo Editor, Elizabeth Wang
Pick: Kitchen by Banana Yoshimoto
Kitchen covers a wide range of LGBTQ issues within Japanese society. Although serious topics are brought up throughout this book, it still leaves you with a warm and heartfelt experience while reading it.
Sports Editor, Lucy Fox
Pick: Play On: The New Science of Elite Performance at Any Age by Jeff Bercovici
Sure, the title isn't super sexy, but this book dives deep into some incredible research and topics that make up for it. It's written by a journalist, so there's a good mix of science-y information, from cutting-edge technology to new ideas on rest and recovery, and personal success stories about some of the world's most famous athletes (Tom Brady and Jaromir Jagr, to name a few), to keep you engaged. If you are interested in finding out how the older pro-athletes are still playing and thriving in their sports, this book is a must read.
Science Editor, James Vogl
Pick: South: The Endurance Expedition by Ernest Shackleton
Celebrate surviving finals season with this real-life survival story. While you may have heard about Shackleton's ill-fated 1914 expedition to attempt the first land crossing of Antartica, it's even more awe-inspiring to read the firsthand account of the extraordinary lengths the crew took to make it back home alive.
Visuals Editor, Claire Lloyd
Pick: The Body Artist by Don DeLillo
Read it for DeLillo's breakfast choreography in the first chapter. He slows the usually incidental and automatic minutiae of daily life, distorting bodies, dissolving time. The ghost, the ventriloquist, and the naked transmogrifications are bonuses.