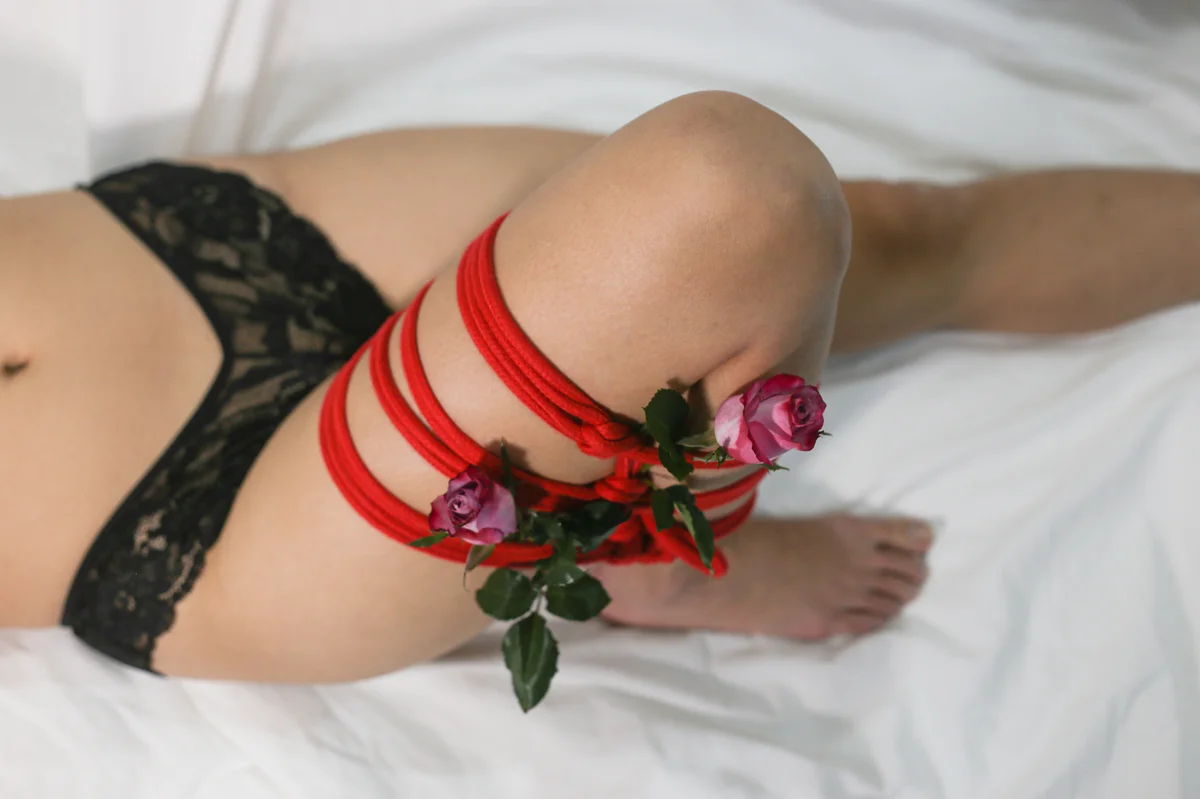 Content warning: this article mentions sexual assault and the use of GHB
Eighteen-year-old Mei was nervous about her first sugar date. She had just moved out from her parents house and was learning to navigate the world on her own. Arriving at her sugar daddy's house, she told herself she would be okay despite the safety risks. She had been thinking about doing this for months.
"'It's basically like Tinder,'" she told herself on the way to the date. "Meeting someone online is not uncommon."
She reminded herself that people always worry about safety when meeting a stranger from the internet. She wasn't worried because of the age gap, although she knew her parents would be. She was only concerned with meeting a stranger.
Once Mei talked to the guy for a while, she stopped being nervous. He seemed harmless so she started to relax.
Now 19, the second-year art student looks back on her first arrangement with no regrets. Mei continued to see him for a few months.
She worked through Seeking Arrangements, a sugar baby site, commonly referred to as Seeking. A sugar baby is someone, typically a young person, who goes on dates in exchange for money, gifts, mentorship or travel. Wealthy sugar daddies hire sugar babies for these dates. Mei's age range on Seeking went up to 60. These arrangements are typically referred to as sugar dating or sugaring.
"I always heard stories from friends or a YouTuber that I like would make storytimes about [sugaring] and it was always interesting to me, and I want[ed] to see what it was about," she said.
Mei created her Seeking Arrangements account in 2019 during her last year of high school but didn't start actively using it until her first year at UBC. She waited until university so that she didn't have to tell her parents about being a sugar baby as she did not want to sneak around.
"I'm not gonna tell [my parents], but if they find out, it is what it is," said Mei. When first getting into sugaring she was more worried about her parents finding out. But now it seems normal to her.
Mei is far from the only UBC student to give it a try. According to Seeking Arrangements, 71 UBC students used the app in 2020. This places the school 17th out of all Canadian schools for users.
Mei is open about being a sugar baby with her closest friends, but she is aware of the societal stigma of being a sugar baby and doesn't want people to look down on her.
"I think a lot of people are against [sugaring] because they think it's on the verge of [sex work] probably. You could argue that to some extent but even [sex work] should be normalized. There's nothing wrong with that either," said Mei.
Mei is currently taking a break from Seeking Arrangements because she's in a relationship.
"The person I'm currently with, he definitely thought [sugaring] was the worst thing anyone could do," she said.
When he told Mei that no self-respecting woman should be a sugar baby, she just nodded along with him. She just didn't want the conflict. She thought there was no point in arguing with him.
"What I realize from talking to [him] is that it's pretty much impossible if you already think that way, you can't really change the way they feel ... Just giving my one perspective to them is not going to change their worldview about doing [this type of work], which is unfortunate," said Mei.
Mei thinks his views are old-fashioned and reflective of older generations' views on sugaring. She thinks that if you're okay with Tinder, you should be okay with Seeking Arrangements.
She said if she viewed the relationship as long-term she would have been more bothered by his comments. Mei doesn't think she could be with someone who isn't accepting for the for the long-haul.
"You shouldn't differentiate [between Tinder and Seeking] just because one is more stigmatized than the other. They're really the same thing," said Mei.
Bills to pay
But the stakes can feel higher in sugar daddy situations because of the financial impact. Ella, whose name has been changed to protect her identity, told Kwantlen Polytechnic's The Runner she started selling her nudes to a man for $100 a photo. He had contacted her via Bandcamp, an online site where Ella's band sells their music. Over time she became uncomfortable so she stopped, although he kept asking. One of Ella's friends was struggling to pay for groceries so she decided to see if she could sell him another photo, he offered her $30. She turned him down. Ella hasn't participated in any sugar dating since.
While Mei isn't currently active on Seeking Arrangements, her less experienced friends still come to her for advice. Mei tells her friends never to give out their bank information and avoid PayPal or any online transferring services. Mei only accepted cash because even an e-Transfer exposes their email address which could reveal their true identity — Mei warns against using a real name.
Although she's aware of the safety concerns of sugaring and risks of scamming, she's actually never had a bad experience or been scammed.
Mei often checks sugar daddies' verification on Seeking Arrangements where daddies can verify both their social media accounts and bank accounts. Verifying their bank accounts lets babies know they aren't 'Splenda daddies.'
"A Splenda daddy is someone who poses as a guy who is successful financially, in a position of power and seniority. He's not, unfortunately, and he's kind of a time-waster," Jasmine, a Vancouver-based sugar baby whose name has been changed, told The Runner.
"For every five or six guys you meet,there's probably one actual real sugar daddy that comes out of it," said Jasmine.
According to Seeking Arrangements, the current average monthly allowance for babies is $2,400 per month, which is $28,800 a year. That means most sugar babies make less than minimum wage. Seeking Arrangements boasts that this comes among other benefits like luxury gifts, travelling and mentorship but Mei says arrangements like that are rare. She doesn't know anyone with one.
"That's most people's ideal [for sugaring], living that luxury life for free, but it's really a lot less than that," said Mei.
Seeking Arrangements claims that sugar daddies can help students manage their finances while elevating their lifestyle above that of a typical university student although many babies don't solely rely on sugaring for their income. Liz, a student at Simon Fraser University whose name has been changed, told The Runner that she had a part-time job and parental support when she started to sugar.
There are many different types of arrangements, some are pay-per-month some are pay-per-date. Mei prefers pay-per-date arrangements as pay-per-month is too much commitment for her. She averages $400–500 per date depending on the type of date. Mei claims that she has a higher rate because she is open to having sex. Her friends who don't sleep with sugar daddies average $100–200 per date.
Violet, a 23-year-old sugar baby at Kwantlen who spoke to The Runner using a pseudonym, usually charges her 10–15 rotating sugar daddies $500–700 depending on the length and expectation of the date. Violet loves being a sugar baby but her experience hasn't always been positive.
"Once I took GHB and woke up and my date wasn't there. I've been threatened," said Violet. GHB, a common date-rape drug, is a colourless and odourless substance that may cause a tranquilized effect or amnesia.
"A lot of sugar babies get into it and can't do it without the help of a substance ... It's when reality sets in and you look up and there's some fat hairy dude there, it can make you question your worth, but for me it never really does. I think it's making me appreciate other people's bodies," said Violet.
Mei thinks when people start out, they're less open to having sex on sugar dates but as it becomes normal they get more comfortable with it. But Mei personally was always open to having sex while sugaring as she just views them as normal dates.
"On a normal date with someone online most of the time you're eventually, probably, going to sleep with them. It's really not that different except this time you're profiting off of what you're doing anyway. In that sense, it is very empowering," said Mei.
Pandemic shift
The last time Mei was active on the site — a few months ago before the current public health restrictions — things were business as usual. Mei said she was mostly seeing her regulars during the pandemic, although the guys that were messaging her still seemed open to meet and were unconcerned with the pandemic despite public health advice.
"I don't think the pandemic really affected anything in my experience, [such as] how many people were reaching out, or what their arrangement type was which was pretty surprising," said Mei.
Although the pandemic didn't affect Mei's Seeking Arrangements experience, there is a noticeable drop in the number of active sugar baby accounts at UBC. In 2019, UBC was ranked seventh by Seeking Arrangements for Canadian universities with the most sugar babies, with 359 members from UBC. At the end of 2020, there were only 71 members.
While Seeking Arrangements boasts that the majority of its sugar babies are students, there seems to be an overall drop in student usage throughout Canada. Between 2019 and 2020 the University of Toronto dropped from 1170 to 257. At York University, 836 to 141.
Despite this drop, the site still reports a 3 per cent increase in student membership worldwide, however, last year saw a 44 per cent increase in university users.
Seeking Arrangements incentivizes student engagement. If someone signs up with a .edu email, they will recieve an upgraded account. Tia, a sugar baby who also attends UBC, told Vancouver Is Awesome that giving Seeking Arrangements a student email can get you verified as a student which can help get better matches.
The drop in sugar babies may be due to the pandemic. Potential sugar babies may not know how to navigate their priorities with the public health crisis, so they don't want to waste their time, said Taylor B. Jones, author of The Sugar Daddy Formula. This may cause sugar babies to take a step back.
"During this time, one might think [sugaring] would be difficult. But actually, in reality, it's not because we have something that we didn't have before, which is time. And that allows someone to nurture relationships, and it actually puts [sugar babies] in a better position," said Jones.
While one may think they've lost the perks of being a sugar baby such as nice clothes and expensive dinners, according to Jones, you can still get a sugar daddy to buy you a nice outfit for virtual dates and order in Uber eats.
"This is actually the perfect time to go all in to nurture relationships and build these connections. It's actually a goldmine for the 71 [UBC sugar babies who] know how to leverage the dating site to their advantage," she said.
Mei is surprised the numbers have dropped as she feels sugaring has become increasingly normalized through apps such as TikTok. Although she does understand why some may have dropped off due to not wanting to risk meeting people in the current health crisis and some students moving back home, others may feel similar to Mei.
During the pandemic, housing has become an increased concern for some students with residence closures. Sugar daddies can help provide some financial support along with mentorship, wrote Seeking Arrangements in a press release.
"[Sugaring] was such easy money and I don't think there's any other type of job that you can do at this age that'll bring you that type of income with almost no effort. It was just a life hack really. So, yeah, I do miss [it]. I think anyone would miss that opportunity to get that much income," said Mei.
She definitely believes she will return to sugaring.
"At the end of the day, men are going to objectify you regardless so why not make a profit out of it," asked Mei.
This article is part of Autonomy, The Ubyssey's 2021 sex issue. You can read more here.
This article has been updated to protect the safety of one of its sources.