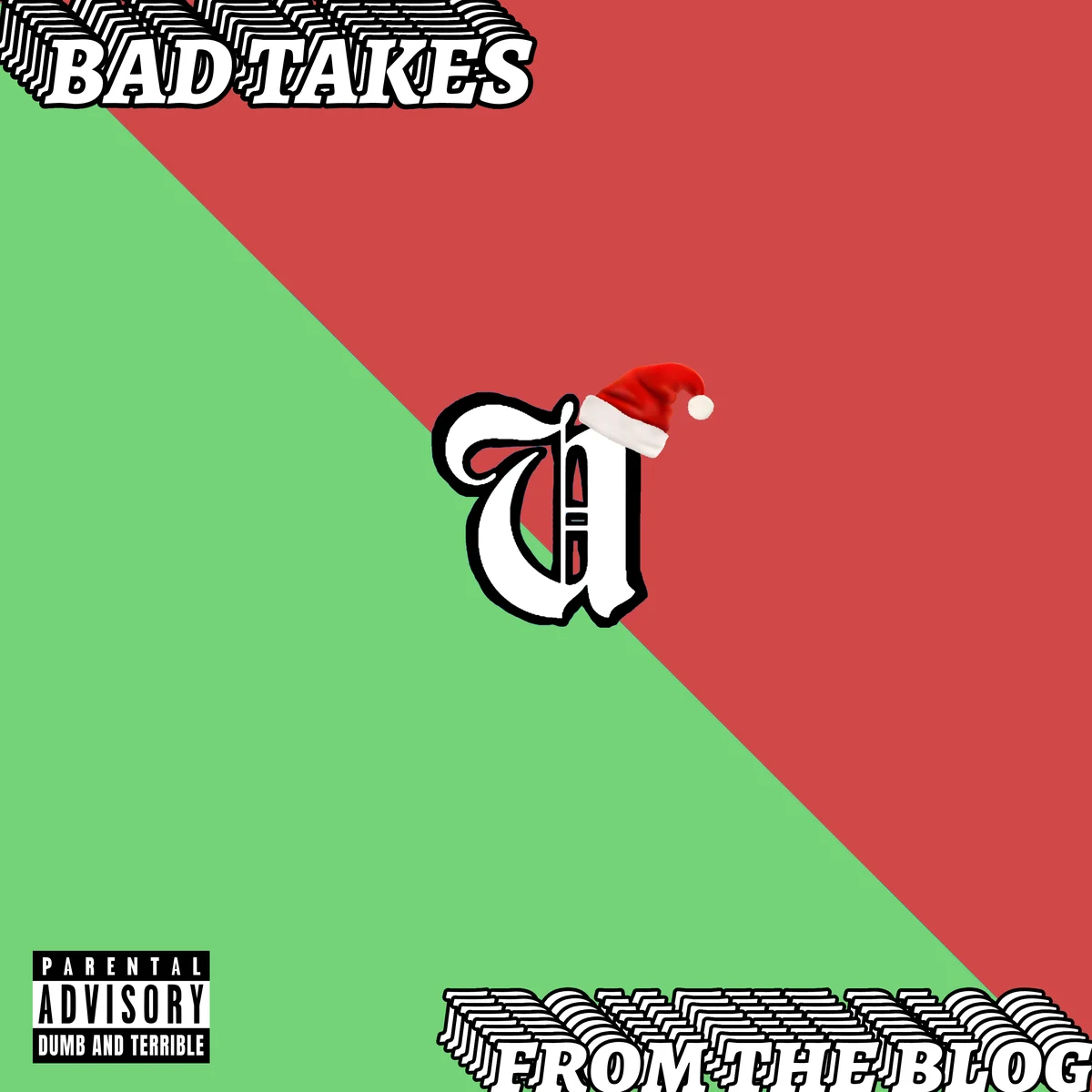 Not to be earnest on main, but in the spirit of the holidays we have compiled a list of songs you can put on at your family event (or by yourself, if you're pretentious enough) that will still preserve your carefully-cultivated UBC indie mystique.
LCD Soundsystem - Christmas Will Break Your Heart
You're a self-proclaimed hipster? You'll love this song. Well, you probably already know it.
Bahamas - Christmas Must Be Tonight
If you've ever wondered what the moustachioed, Hawaiian-shirt-clad, thrift god guy in your English class was thinking about during the holiday season, here's your answer! It was this.
Peach Pit - Did I Make You Cry on Christmas Day? (Well, You Deserved It!)
I could make a million jokes about pretentious indie kids in Vancouver and how they love Peach Pit. But I won't. I just really love this cover and really want you to love it, too. Please listen to it, it's so good. I love Peach Pit.
FINNEAS - Another Year
Some songs feel like a cold shower, others like a warm hug. But this song feels like going through a crisis because it's warm in December and in 10 years we won't even be alive so what's the point in getting a university education or getting into a long-term relationship or saving money for that child you'll never have because you won't have the financial means to support them and be able to chase your dream of becoming a member of a Vancouver indie band.
Weezer - Silent Night
I live for the simple things in life, and oh boy, listening to this and thanking whoever is up in the sky controlling our lives for not making me a Weezer fan is one of them.
Sorry, Reddit.
Phoebe Bridgers - Have Yourself a Merry Little Christmas
I don't care that this is basic. It's Phoebe.
Lucy Dacus - Last Christmas
It's a fact of life that you're going to get Whammed this holiday season. Last Christmas is a classic. So how 'bout you learn this version of it to impress the quiet girl in your GRSJ class with the big black headphones and septum piercing?
Don't say I never do anything for you.
Beach Bunny - Christmas Caller
You don't even need to like this song. You just need to listen to it so you can brag to your friends that you listened to it before it hit half a million streams. Get to work!