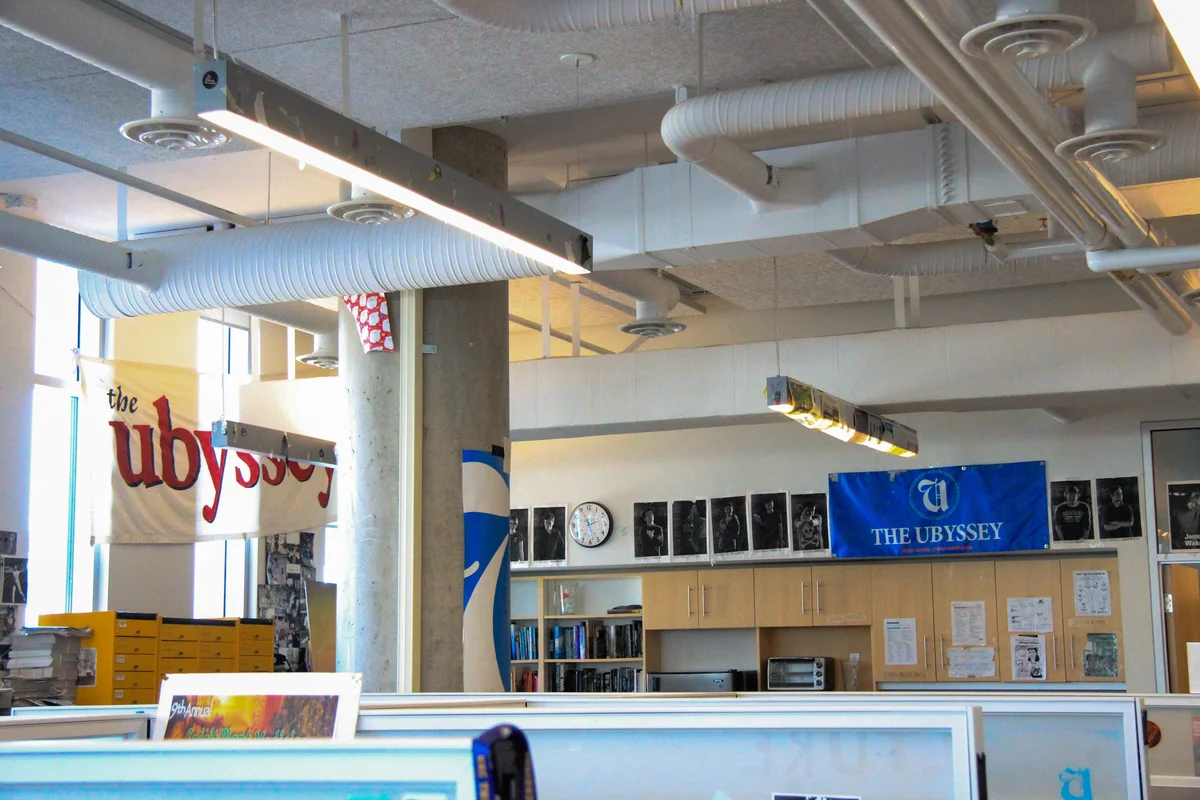 A month into 2023 and it feels like it has been a year already! To celebrate the upcoming year of laugh and love, and mourn the past year of whatever the opposite of laugh and love is, Ubyssey blog put together a list of our ins and outs for the year.
Ins
Travel-sized Twister
Adding 30 minutes to your commute to avoid taking the 33
Spending all day trying to complete a children's puzzle
Voting (always)
Having your full license
Bagged salads
Dry shampoo
Being just like other girls
Giving your friends alliterative nicknames (like Rizzler Russo, Bad News Bawaan, Jazzy Janmohamed, etc)
Vitamin C and other supplements
Buying a $7 latte because you deserve it
Having nine Twitter followers
Sudoku
Baby food like smoothies and applesauce pouches
Acquiring a SAD lamp
Sunscreen
Bluey the cartoon dog
Florence Pugh
Arts students in computer science
Giving yourself an impulsive haircut during finals
Celebrity bear (Grylls) encounters
Bits
Praxis
Using buzzwords incorrectly
Guy who thinks his foot is a dog
Adopting a raccoon because cats are expensive
Humming to yourself for serotonin
Earmuffs
Being a hater
Dylan Mulvaney
Debating if the dress is blue and black or white and gold
Outs
Eras
Finishing your round of antibiotics to not develop bacterial resistance or whatever
Santa Ono (RIP)
EVO drivers
Sandals
Alligators
The spider living in my bathroom (it is dead)
A single centimetre of snow
Artificial Intelligence
Elon Musk
Loud roommates
The SRC North construction
Waiting in the Tim Horton's line
Sneezing in your lecture so loudly that brain comes out of your nose
Saying something in class when nobody asked
YouTube, BeReal, Instagram, Snapchat
Underwire bras
Calling Blue Chip "Blue Chip Cookie Store"
Wordle
[Your major]
Using Bing on Chrome on your Mac
Eyebrows?
The glare blue light glasses have when you take a photo
Wearing contact lenses to your dodgeball game
Tax evasion (sorry, Shakira)
Not eating breakfast
Charlotte Alden, Jocelyn Baker, Nathan Bawaan, Selin Berktas, Aisha Chaudhry, Amanda Dekker, Kyla Flynn, Tova Gaster, Paloma Green, Spencer Izen, Iman Janmohamed, Anabella McElroy, Jessica Norn, Harry Sadleir and Sofia Wind contributed to this piece.