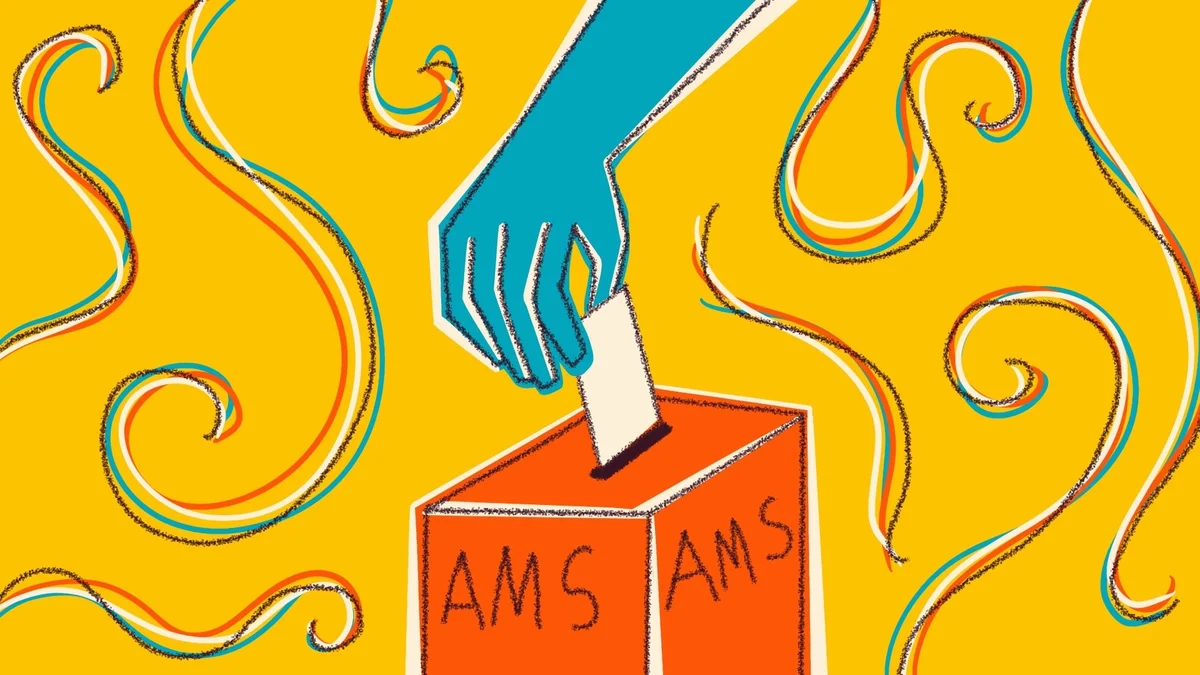 It's that time of year again: the 2022 AMS Elections are upon us! The AMS is UBC's student union, a non-profit organization responsible for student advocacy and the administration of many on-campus services, as well as AMS clubs and The Nest!
AMS elections are an annual event in which you can campaign or vote for positions on the AMS Executive team, the Student Legal Fund Society (SFLS), the Board of Governors or the Student Senate.
Getting involved with student government is a great way to get involved at UBC, allowing you to advocate for issues that matter to you and to be an integral part of the UBC community!
The Ubyssey, in collaboration with AMS Elections, releases the elections timeline for candidates every year in January. This year, the elections timeline looks like this:
AMS Executives and SFLS:
Nominations: January 10 to February 18
Campaigning: Feb 28 to March 11
Voting: March 7 to March 11
Board of Governors and Senate:
Nominations: January 10 to January 21
Campaigning: Feb 28 to March 11
Voting: March 7 to March 11
Any active student can nominate themselves to run for any of these positions — all you need to do is declare yourself and the position you're running for to AMS Elections, along with the signatures of 25 other people who would like to nominate you (further details can be found in Section IX (9), Article 2 of the AMS Code). So tell your friends, tell your enemies, tell your coolest acquaintances, because there's no better way to amplify your voice at UBC than to get involved in the caffeine-and-adrenaline-fueled race to represent the student body!