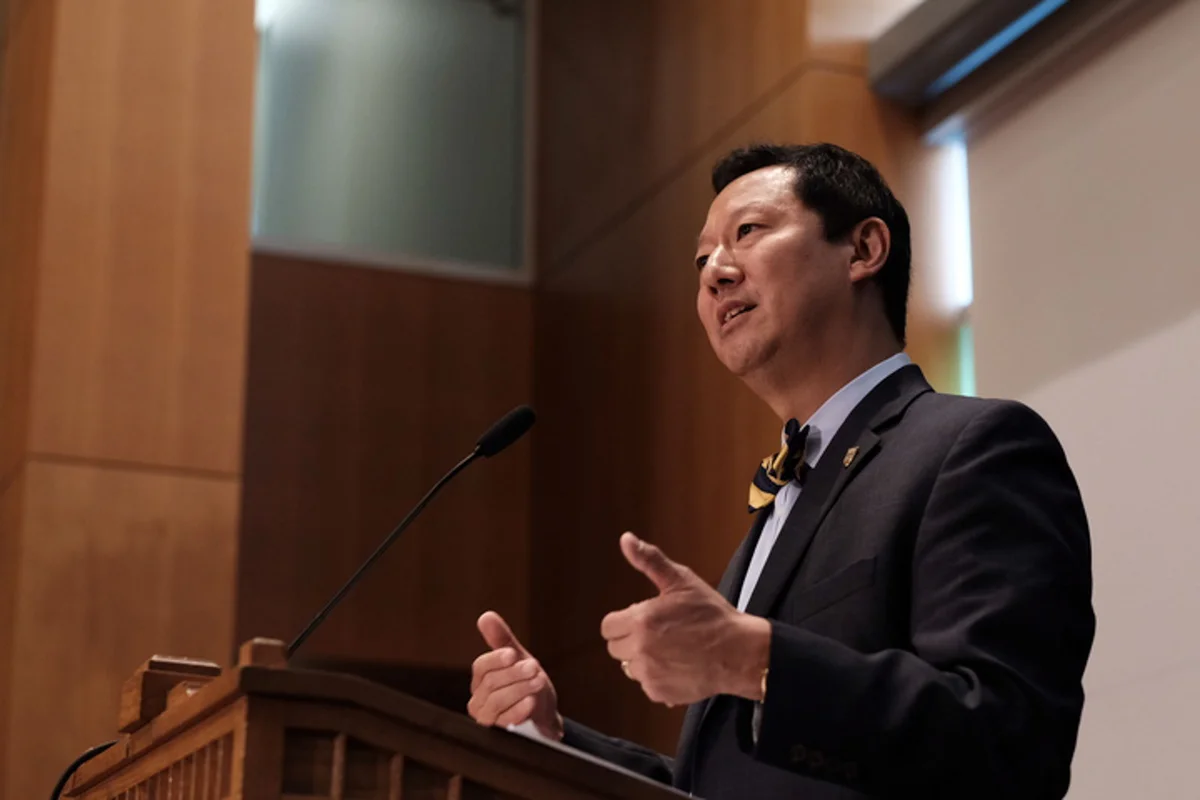 Earlier this month, UBC President Santa Ono tweeted about the universally awkward experience of giving the barista at Starbucks your name — but his viral #relatabletweet came with a holiday twist.
It's always awkward to answer the question at Starbucks "What's your name?" It's especially awkward this time of the year when they yell out "medium latte ready for Santa!" ☺️

— Santa J. Ono (@ubcprez) December 2, 2018
In the case that you and the barista have similar difficulties telling Santa Ono and Santa Claus apart, here are some questions to ask yourself before you wait for Santa Ono to drop down your chimney on Christmas Eve:
What is his Starbucks order?
While Santa Ono no doubt guzzles a trenta coffee every hour to keep up with his insane self-imposed tweeting quota, Santa Claus runs on the clean energy of the Christmas spirit. If he orders anything but a mug of warm milk and a cookie, it's Ono — and he needed his coffee yesterday.
How many bow ties is he wearing?
Everyone knows Santa Clause's beard covers up any bow tie known to humankind. If a jaunty accessory is visible, you've got an Ono on your hands.
Did he put coal in your stocking?
Maybe this semester wasn't your strongest, but Santa Ono would never put coal in your stocking. Then again, the two per cent domestic tuition increase he voted for isn't going to be a fun gift to find in the SSC next year.
Just remember: If he's excited and movin', an Ono is proven. If he's bearded and jolly, it's Claus oh my golly!