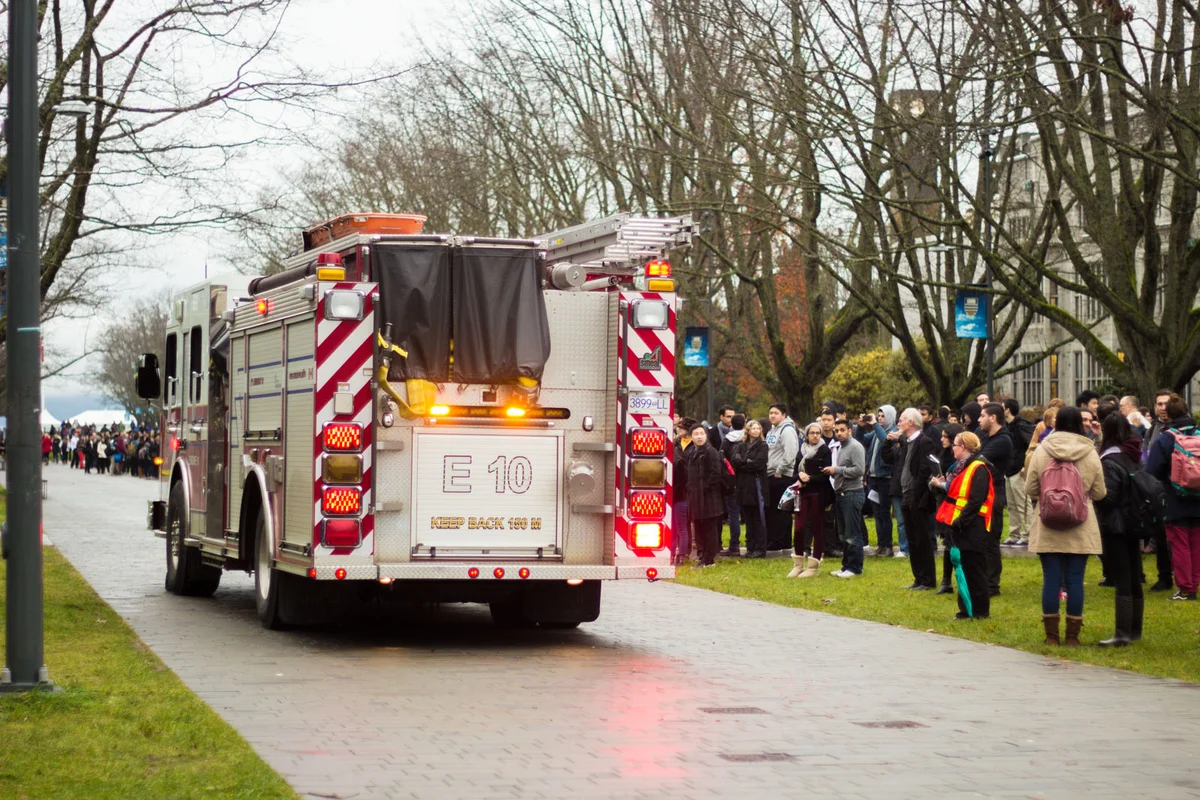 Editor's note: Directly after this article's composition, the fire response committee was pressured into making students wait in Vancouver for a week or two until the fire got slightly smaller, after which we'll be back to business as usual.
UBC has declined to call the fire department in spite of the ongoing and rapidly-spreading fire on campus and student calls to take action.
In a press release, UBC maintained its position that fires at UBC won't spread, unlike fires at UVic, Western, Dalhousie and Queen's. "There is no need to call the fire department. The Provincial Fire Officer has assured us that UBC is just built different. We expect this fire to stop spreading any day now."
"Recent data has shown that there is very little fire on campus," said a UBC spokesperson. "We're extremely confident in that data too. We don't believe that the nearest smoke-detector being a 45 minute bus ride away has any effect on the numbers."
It was announced that students who are uncomfortable taking an exam in a burning building have the option to get a Standing Deferred (SD) and take their exams at a later date. The UBC spokesperson further assured "UBC's response to any fire during the SD exam period will be exactly as competent as it is now."
In a press conference held by the AMS — which is surprisingly not the butt of this particular joke — VP Academic E. Shawna Bhangu declared opposition to things being on fire while President Joel Levins strongly urged the University to "Get some water on this inferno, stuff do be en fuego."
UBC responded to the concerns of the AMS and the student population with a statement reading, "We're listening to students and faculty about [INSERT ISSUE HERE] and we have heard your voices loud and clear."
Furthermore, a meeting of UBC's fire response committee, which took place over Zoom due to the fire risk, has concluded that the danger to students from the fire is low. One committee member told The Ubyssey, "I'm so confident in our assessment, I'd stake my life on it. I mean that metaphorically of course. There's no way I'm going anywhere near the SRC right now."
The Dingbat is The Ubyssey's humour section. You can send pitches or completed pieces to blog@ubyssey.ca.