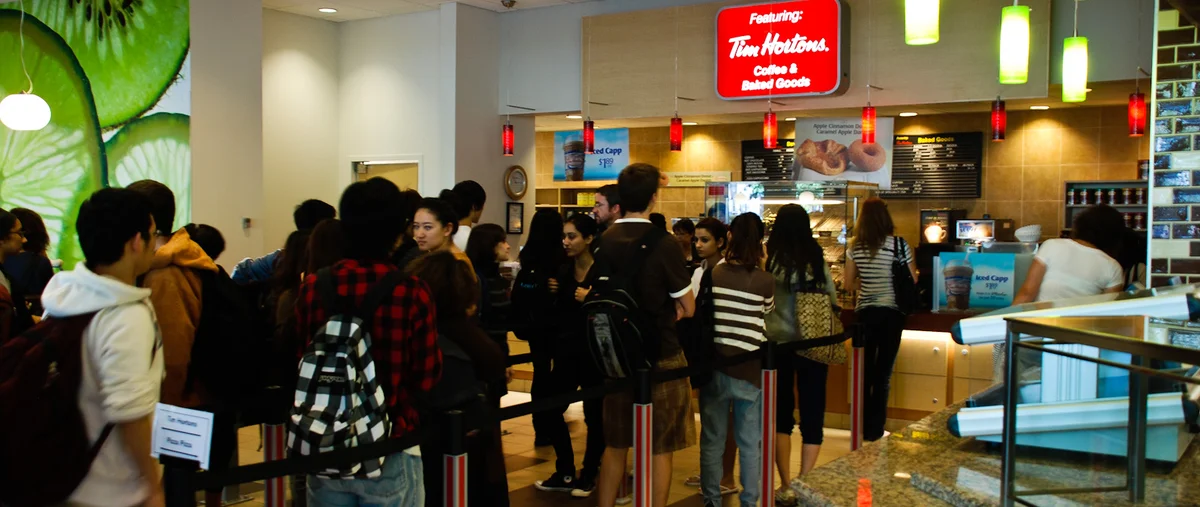 It's the zenith of UBC student experience realized.
As of January 8, you can go to the Sauder Tim Horton's and get anything that the Tim Horton's national menu offers. I'm talking sandwiches, bagels, wraps, biscuits and those chicken fingers which is now something they do.
The reboot also means you can use gift cards there, so put that gift card that you got last Christmas before realizing that the Sauder Tim Horton's was previously a hell scape to use.
They have moved on from the coffee and pastry-only model that excluded essentially every meal, undergoing a renovation to facilitate the change. They apparently are getting another TV menu, which is cool if you're into that sort of thing.
To recap, the pros of this development: bagels, roasted red pepper gouda soup, ham and swiss, hashbrowns, pretzel turkey bacon Grilled bagels.
Cons of this development: None.
Ubyssey writer and podcaster Jack Lamming was raving about his new found ability to buy a bagel, saying "It's like eating air, which is pretty standard for a Tim Horton's bagel."