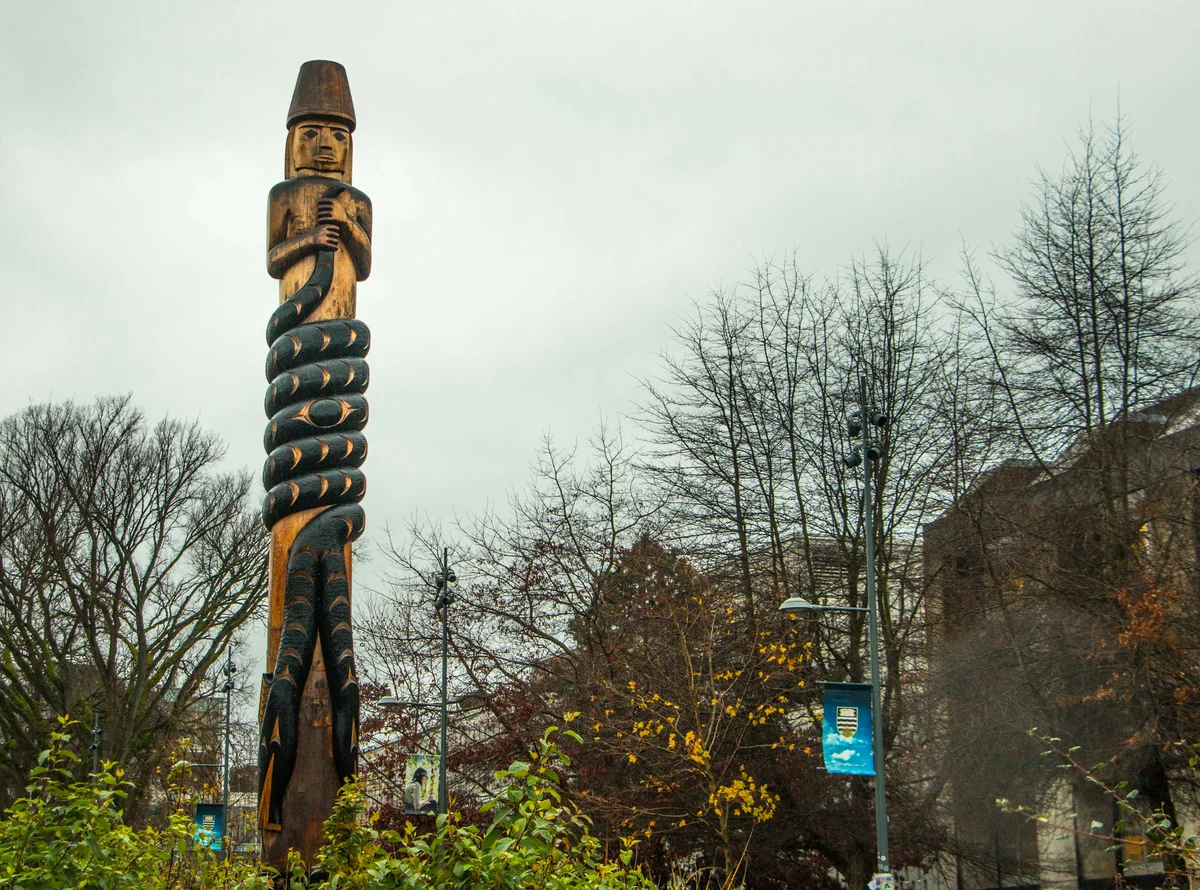 Indigenous students will now have a stronger voice within the AMS.
On November 28, AMS Council formally approved the creation of an Indigenous committee after over a year of lobbying from Indigenous students. The approval of the committee closely follows the AMS's apology for their treatment of Indigenous peoples.
Rodney Little Mustache, a mature GRSJ student and member of the Piikani Nation of the Niitsitapi confederacy in Alberta, originally promoted the idea of an Indigenous committee in a letter released last year. He subsequently ran for AMS President in an effort to attract public attention to the lack of Indigenous representation within the society.
The AMS held a discussion circle at the beginning of October to hear First Nations, Métis and Inuit students express their feelings about Indigenous representation on campus and in student government.
The society issued a statement shortly after, acknowledging that its organization is comprised primarily of non-Indigenous people and that it has "not made serious efforts to advance reconciliation or recognize Indigenous rights."
During the Council meeting, AMS VP Academic and University Affairs Max Holmes thanked Little Mustache for his contributions, adding that "this committee is an important step for the AMS when it comes to reaching out to Indigenous students."
Indigenizing governance
Holmes acknowledged that the AMS has historically failed its Indigenous members and calls for the AMS to challenge UBC on issues important to Indigenous students.
"We have not tried to tell them at all how this committee should operate ... it should be their committee," he said.
"The work the committee is doing, I hope, will be based on traditions handed down from the beginning of time.... We have thousands of years of history within us," said Little Mustache at the time. He also noted it would be a "different kind of committee... paving the road for those who are behind us."
Indeed, the committee will be structured differently than conventional AMS committees.
In an amendment to the AMS Code, the mandate of the Indigenous committee is to uphold Indigenous knowledge, presence and practices into the Society, as well as to establish Indigenous representation at UBC.
Its composition also includes positions such as a Head of House, Knowledge Keeper, Elder, Matriarch, Patriarch, Aunties, Uncles and Cousins.
Dr. Sheryl Lightfoot, senior advisor to the president on Indigenous affairs, says that efforts like this to Indigenize governing documents can help facilitate Indigenous voices within organizations.
"Indigenizing governance structures seems to mean creating a space where alternatives to Western styles of governance can be accommodated, respected and accepted within a Western structured institution," said Lightfoot.
"The principle of 'indigenizing' means that such a space can be created and embraced, if that is the desire of the participants, and they are expressing their desire for self-determination in the form of Indigenous governance structures."
The AMS has made previous efforts to incorporate Indigenous students into its governance, such as a proposed voting seat for an Indigenous member on Council in 2005, but the referendum to create the position did not reach quorum.
A new beginning
The committee has received $3,500 for a powwow to be held later this year, reviving a long-discontinued tradition at UBC.
Little Mustache noted that the committee was also given $1,000 by the AMS, "but [they] need more" to fund their projects. He added that he would like Elders to be present at committee meetings and for them to be paid for their work.
Hamid said the society would look to increasing the committee's budget in the coming year, depending on their expenses this year.
In lieu of concrete funds, she indicated that fund for this year's graduating gift — provided by a fee collected from each graduating student — could be given to the committee as a projects fund.
"The totems you see here on campus honour the survivors of residential schools," said Little Mustache. "Now it is time to honour their children."