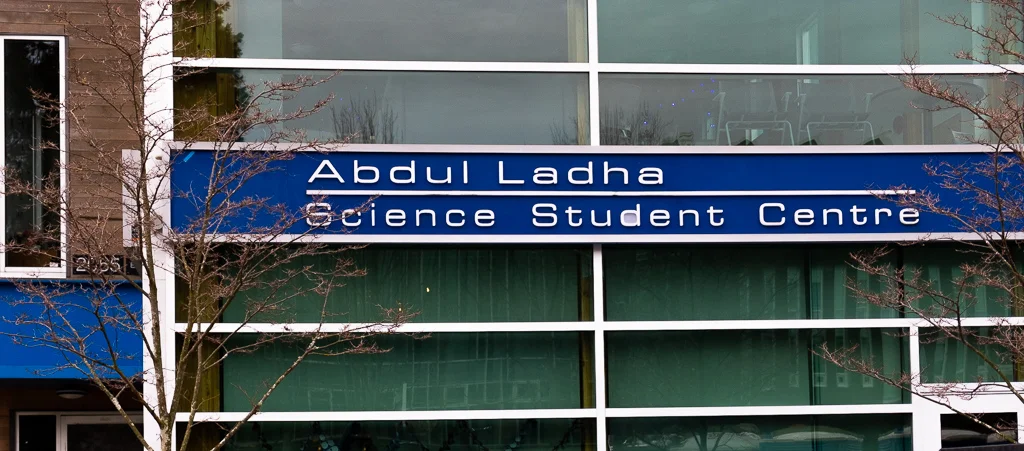 After a string of internal controversies played out over social media last spring, many students — including a former Science Undergraduate Society (SUS) president — said that SUS fostered an environment of drama and clique-like behaviour.
During last year's SUS elections, some executives were accused of dissuading other students from voting for certain candidates.
Former SUS President Diane Nguyen penned an op-ed for The Ubyssey where she described the society as "impenetrable" to outsiders.
"Something that never sat quite right with me in my years working with SUS was the air of cliqueyness [sic]," she wrote.
Then-president Antony Wang responded to Nguyen on Facebook, writing, "Yes, it was hard to get into SUS, but that's exactly how it is when you apply for any company…the 'real world' is not going to baby you." Wang was then criticized by VP Finance candidate Urim Lim, and their Facebook exchange made its way to UBC's Reddit community.
"SUS is definitely the least engaging student society of all. They seem to blame their student body for this, but it's really in the executives. Nobody cares about SUS unless they're in SUS," wrote one Redditor.
"I tried to get involved with SUS but it was honestly so clique-y," said linuis12.
A cliquey constituency
Eight months later, some students say SUS hasn't changed after its public controversies, criticizing the society for its insular culture and lack of transparency.
In October, the society was accused of creating fake accounts on Reddit to make positive comments about their annual RXN event after one user posted on the platform seeking feedback on the event. Some of the accounts were created on the same day the post was made.
SUS President Jennifer Cheng acknowledges these accounts may be members of SUS, but said it was "never mandated" by the society. She said some SUS members might encourage others to "bump" posts by other members to drown out negative comments but that the practice is not encouraged by the executive. .
She agrees SUS has an inclusion problem.
"But I think it exists kind of all around campus," she said. "Unfortunately, because we are a constituency, it kind of becomes large scale sometimes."
She said SUS's insular culture is a result of students who work hard.
"When you live in the building for a couple of hours a day, you just learn to love everyone around here," she said.
But this "clique" culture has been a topic of discussion among the society for years, according to SUS Speaker of Council Daniel Lam.
"From having been in the society for the past couple of years, I've definitely seen some kind of clique-like behaviour," said Lam.
"We're, in a way, sometimes being too loud in the building … hanging out with people within our kind of 'gang' a bit too much, and not really doing much interaction with the greater science community."
Lam attributes this "unwelcoming vibe" to the culture within SUS.
"A big pattern that I've seen…it's kind of hard to really get your foot through the door," he said.
The culture "dissuades" students from getting involved if they don't manage to form those close friendships in their first year, according to Lam.
"There's a couple of notorious committees within the Science Undergraduate Society that form clique-like behaviour," he said, including the first year and social committees.
'Put those complaints on the internet to actual good use'
Cheng is aware of SUS's reputation as a clique and says they are taking steps to combat it.
"I think we've been able to make a lot of changes to start to counteract this because obviously this isn't a problem that kind of just appeared out of thin air," she said.
Her priority this year is to open up space in the Abdul Ladha Science Student Centre to create an "open, welcoming air."
She said SUS will continue to seek student feedback through its website, Facebook and annual back-to-school survey. While this year's results are yet to be published, the 2017 survey found that 29.4 per cent of respondents were "not comfortable approaching SUS representatives because I am not part of their group."
Cheng added that new changes to the society's bylaws will open up more positions in SUS and create greater accountability of its portfolios.
"[Transparency is] something we're always working towards," she said.
Lam also proposed the creation of the Improving Science Student Outreach and Engagement Ad-Hoc Committee, which will focus on tackling barriers to inclusion within SUS. He credited Nguyen's op-ed as the "focusing event" for the society and the inspiration for his proposal.
The committee has yet to meet, but hopes to fill six spots for students-at-large in January. Their recommendations to improve inclusivity within SUS are expected to be made at the society's annual general meeting in April, according to Lam.
He said interest in undergraduate societies on campus is waning, leading to unprecedented vacancies. He encouraged all students to apply — especially those with concerns.
"We had so many vacancies in our first round of elections [this year], for the first time we actually had to run a by-election to fill up a lot of extra seats that were on council," Lam said.
"Especially if you were one of those that complain quite a lot on Reddit. I feel like this would be really good opportunity for you to put those complaints on the internet to actual good use."