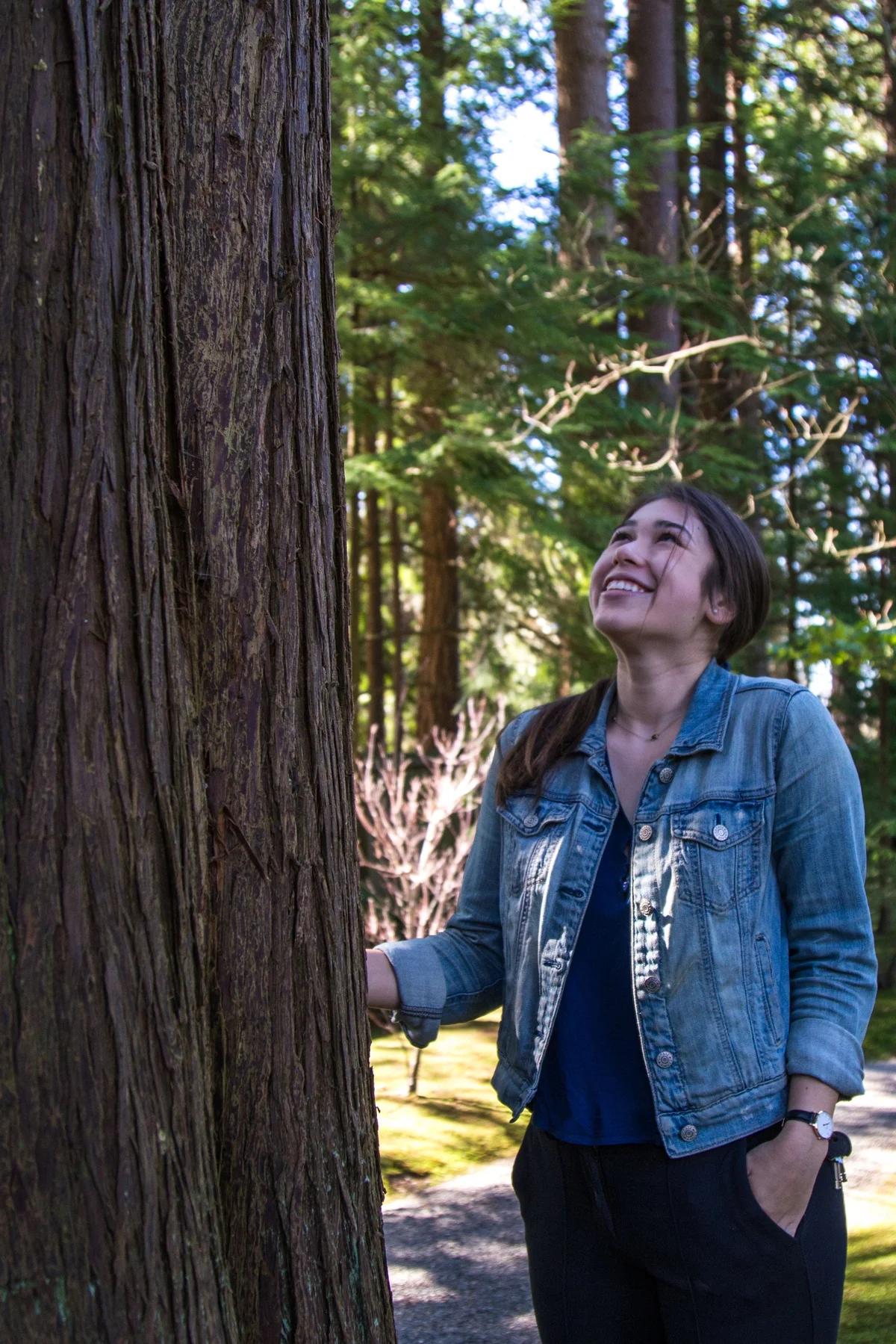 Alexandra Thomas has spent the last two years using her platform as the AMS Indigenous Engagement Facilitator to advocate for bringing more Indigenous students into decision-making roles at UBC.
Thomas is a fourth-year forestry resources management student specializing in community and Aboriginal forestry. On top of her role as the second AMS Indigenous Engagement Facilitator, she is also a soccer player and community activist. She is from Tlowitsis First Nation on her mother's side and shíshálh (Sechelt) Nation on her father's side.
The AMS Indigenous Engagement Facilitator role is fairly new for the AMS. The inaugural holder of this position was Jennifer Cameron during the 2019/20 school year. Thomas took over in April 2020, but did not get the chance to meet Cameron due to the onset of the COVID-19 pandemic.
"My transition was very weird," said Thomas in an interview with The Ubyssey. "That was literally the week where [UBC moved classes online] and said everybody needs to stay home as much as they can."
Thomas was disappointed that she did not have the opportunity to have a smooth transition because she thinks a lot of valuable information could have been shared had she been able to meet with Cameron.
"I think it definitely slowed me down a little bit in terms of just contacts and also understanding the landscape," she said.
Despite these difficulties, everything turned out alright for Thomas.
As a naturally friendly person, she was able to establish connections, including building relationships with the AMS Indigenous Committee and other Indigenous students at UBC. She stressed that building these relationships is important to understanding where opposing parties are coming from and navigating sensitive situations.
In her role, her responsibilities focus on engaging Indigenous students "whenever the AMS is working on something [policy-related]," such as sustainability plans.
Thomas stressed the significance of engaging with Indigenous students as opposed to consulting them. She referred to the negative history surrounding the word "consultation" when engaging with Indigenous groups, especially in terms of the poor execution of consultation by "some organizations."
"When you're engaging with Indigenous students or student groups … you're on equal footing," she said. "You respect each other and you're having an open conversation [about what happens next]."
Thomas will be passing on the torch at the end of this academic year. She encouraged other Indigenous students to apply for this role and similar roles.
"We need to be in positions where we do have decision making power [and] where we are representing our fellow students because that's the only way real change is going to happen," she said.
But she acknowledged that some Indigenous students may not be in a place in their lives where they are ready to take on these kinds of positions.
"[I]f Indigenous students are struggling at school, whether it be financial issues, mental health problems, feeling like they don't fit in, we're not going to see them rise up into these positions."
According to Thomas, the best way to build them up and help them feel ready to step into these kinds of roles is by supporting them from the bottom up.