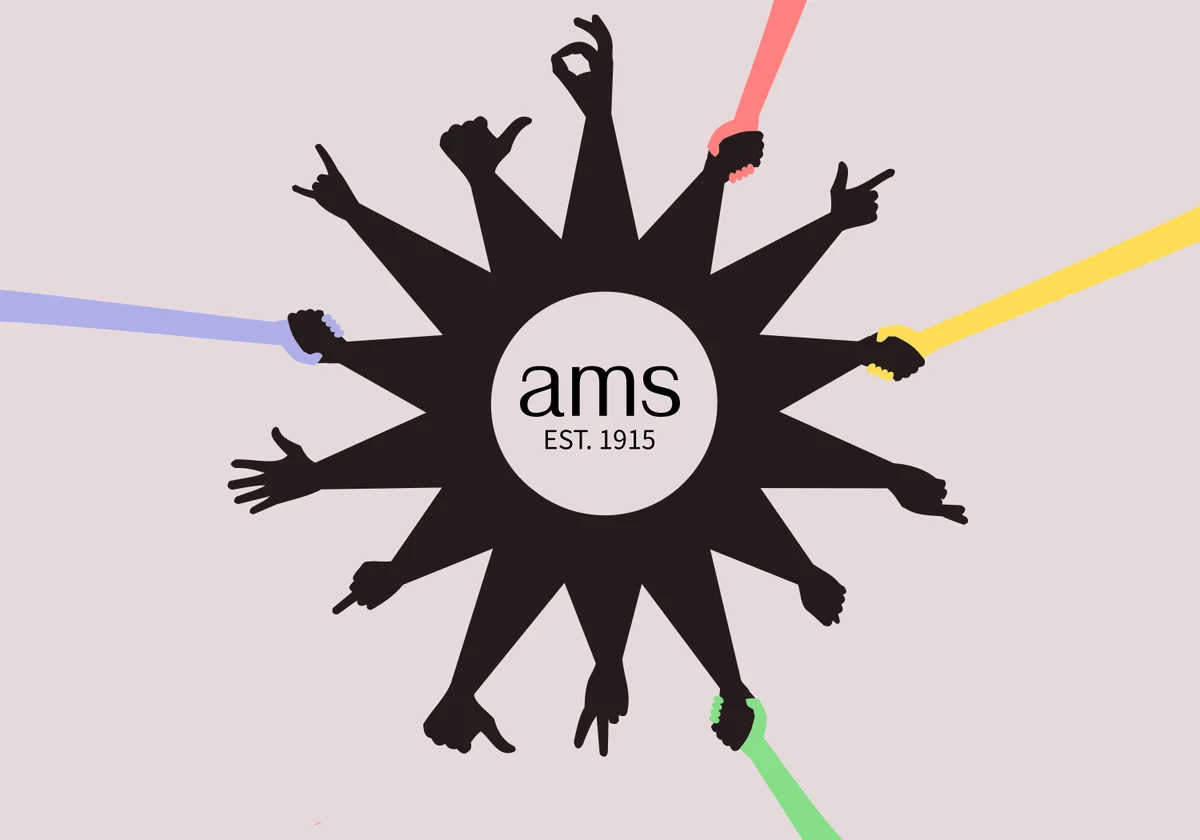 Halfway through their terms, The Ubyssey asked our elected AMS executives where they stand on their goals.
Every year, AMS elections come and go, and students, or at least around 20 per cent of them, briefly care about what the AMS actually does. In just four months, we'll be hitting the polls again to elect a new executive team. It's worth taking a look to see what has worked for the old guard — and what hasn't. We based our questions off of promises they made during their campaigns and the executive goals they later presented to AMS Council.
These aren't report cards. Executive positions are not easily comparable and some goals are quicker to execute than others. We also tried to take reactions to unforeseen developments into account, like the near-shutdown of the Sexual Assault Support Centre and UBC's historically slim majority for approving tuition increases.
With less than five months left, here's where your elected representatives stand on accomplishing their goals (click on their name to read their full review).
Midway through his term, AMS VP Finance Kuol Akuechbeny says he's taking a "so far, so good" view on the progress towards his executive goals.
Akuechbeny ran on a platform of club engagement and consultation, as well as streamlining financial operations for constituencies. He also pledged a full transition from paper to electronic reimbursement for club expenses and promised to ensure the AMS's investment portfolio aligns with the student union's moral values. It's unlikely he'll get all of that done, but progress is progress.
Halfway through the year, VP Administration Chris Hakim still has a lot of goals left to close.
From clubs and constituencies to sustainability to mental health, Hakim came into the year with big hopes. He's made slow and steady progress on most issues, but the majority remain in their preliminary stages.
Halfway through her term, AMS VP External Cristina Ilnitchi has made substantial progress on many of her promises and helped create alliances to advance the society's goals at high levels of government.
Ilnitchi promised to advocate to reduce student loan interest, encourage government funding of open educational resources and secure a long-term U-Pass agreement with TransLink and a Skytrain extension. A lot of that is in the hands of other stakeholders, but Ilnitchi has made sure students feel heard, building on previous lobbying efforts from her predecessor.
Max Holmes campaigned for his second term as AMS VP Academic and University Affairs on the platform of increased support for sexual assault survivors and student mental health.
Holmes is one of the most visible, ambitious and productive AMS executives. That doesn't go unnoticed. Holmes has received praise for his aggressive student advocacy and roundtable approach to consultation.
But he has also received criticism from a mix of groups including fraternity members, supporters of sexual violence prevention, free-speechers and even some of the AMS's own councillors.
Six months into her term, AMS President Marium Hamid — who ran on a platform of accessibility, student engagement and inclusion — is working hard to fulfill her campaign promises while reflecting on accomplishments and lessons learned.
The Ubyssey identified 32 tangible goals or promises made by Hamid during her election campaign and in her executive goals report. Of those, eight are now complete while most others are in progress.