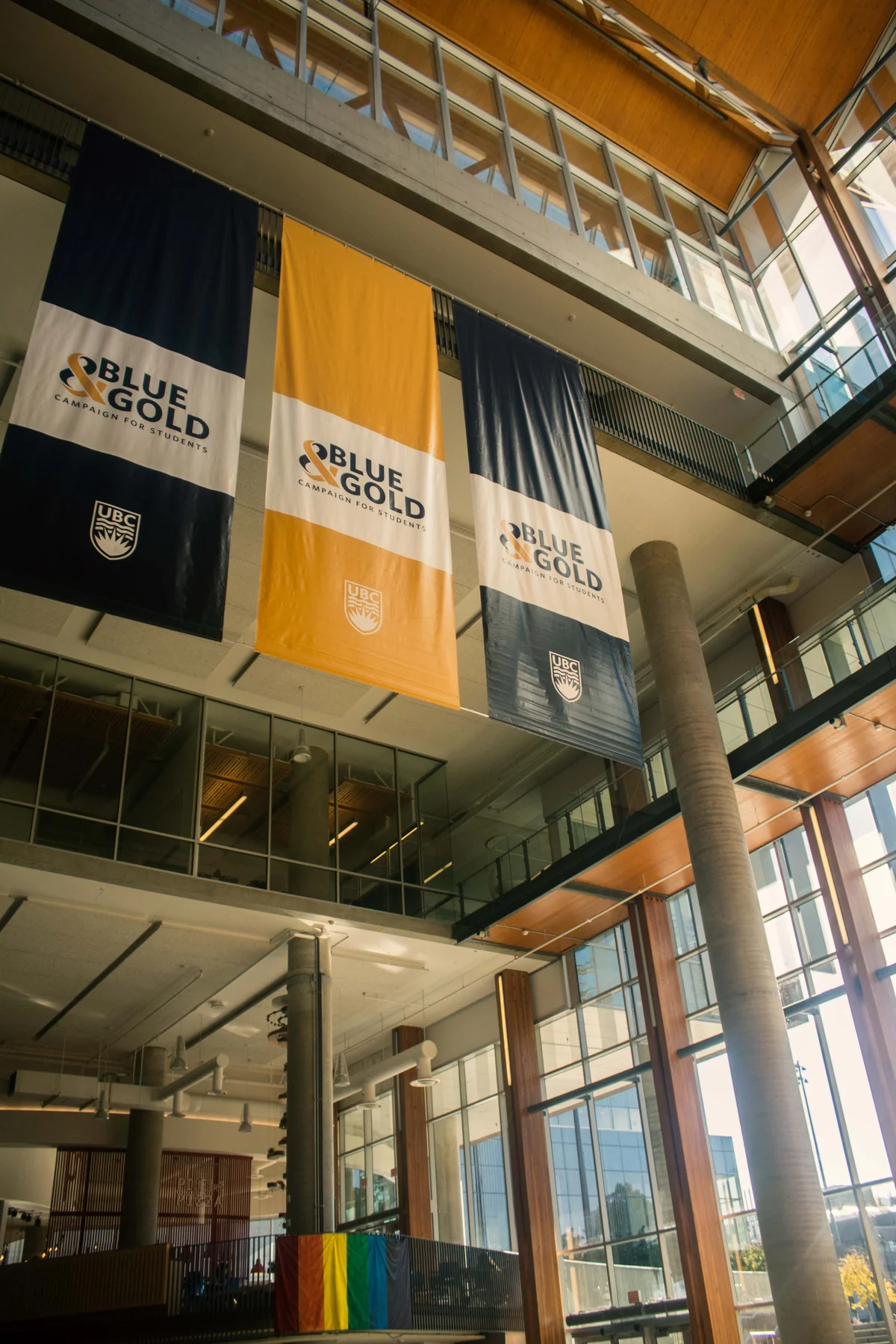 The AMS has reversed a measure barring philosophy student and men's rights activist Franz-Edward Kurtzke from its property.
Kurtzke was banned from the Nest earlier this month after allegations of harassment from Sexual Assault Support Centre (SASC) employees, who Kurtzke said he had been "investigating" for perceived anti-male bias.
On January 17, Kurtzke set up a booth outside the the Nest, where he protested the notion of toxic masculinity and highlighted what he called discrimination against men at UBC. The booth gathered a small crowd as students challenged him on his views.
Kurtzke, who ran unsuccessfully for AMS VP Academic and University Affairs in fall 2017, recently filed seven anti-male discrimination claims against various social justice and women's organizations associated with UBC, including the Social Justice Institute and the Women's Centre.
AMS VP Administration Chris Hakim asked Kurtzke to leave, as he was on AMS property, but he refused. The RCMP was briefly present but did not ask him to leave.
On January 22, Kurtzke attended the AMS Operations Committee meeting to present his claim against the Women's Centre, arguing that male students — who make up 44 per cent of UBC Vancouver students — should not have to pay for "female privilege." He asked the Centre either be defunded or that a Men's Centre be created with equal funding.
Hakim clarified that students are able to opt out of the Women's Centre's fee.
AMS law councillor Dylan Braam also noted that the Women's Centre was created in a referendum when male-identifying students were still a majority on campus, adding that male students could propose a referendum to create their own centre.
The AMS suspends Kurtzke
Immediately after the meeting, Hakim handed Kurtzke a notice suspending him from AMS premises for 15 days on the basis of "harassment and trespassing."
The meeting reviewed the events of Kurtzke's January 17 demonstration and a harassment claim from SASC. SASC has been a subject of Kurtzke's protests, as he argues it advocates almost exclusively for female students.
The two men's programs run by SASC — Men's Circle and Healthier Masculinities — specifically deny association with men's rights movements and Kurtzke believes they spread narratives that masculinity is toxic.
He argued at the meeting that his ban was arbitrary and politically motivated.
"This is not a complete document. I don't know what I'm being accused of," said Kurtzke at the time.
The suspension prompted a protest of around 40 people from the UBC Free Speech Club (FSC) on January 29, who clarified they did not necessarily endorse Kurtzke's views but supported his right to free expression.
Kurtzke added he was not able to attend the second committee meeting where the ban was discussed, which was held in a private session that evening.
"I haven't even been told what harassment I'm accused of, and yet I'm going to be judged and I'm already being punished," he said.
In a statement to The Ubyssey, the AMS said it "is committed to ensuring the safety and well-being of students and staff members" and that "The AMS cannot and will not authorize a suspension and/or expulsion based on any individual's political affiliation."
The same statement said the meeting was held in camera to "ensure the confidentiality and privacy of all individuals involved."
The ban is overturned
Kurtzke's suspension was lifted at the second meeting because the committee ruled Hakim did not follow proper procedure in its execution.
The Operations Committee can temporarily ban people from AMS property for "strong indication of Unlawful Activities, or with evidence that the individual may pose a danger to the UBC community" or for creating a "nuisance," according to Policy I-7: AMS Policy on Suspensions and Expulsions from AMS Property.
The committee ruled that while there was "some evidence" Kurtzke had interfered with AMS service provisions, it had not been demonstrated that he was a "danger" and the AMS's managing director did not conduct the required investigation.
They had also failed to properly explain why he was being banned.
The document also noted "the suspension was contemplated for several months and was not in response to any single incident," but Kurtzke was not appropriately warned before being banned.
"The Committee was not provided with any record of formal verbal or written warnings indicating that continued conduct could result in a building suspension," reads the decision.
The committee mandated the AMS Executive Committee to meet with Kurtzke and discuss his concerns.
Update, January 31 7:17 p.m.: This article has been updated to reflect the second Operations Committee meeting was not an "appeal" since prerequisite materials were never presented, although both Hakim and Kurtzke believed it to be so.
Update, January 31 11:23 p.m.: This article has been updated to reflect that the SASC was not among the seven targets of Kurtzke's discrimination claims. The Ubyssey regrets this error.