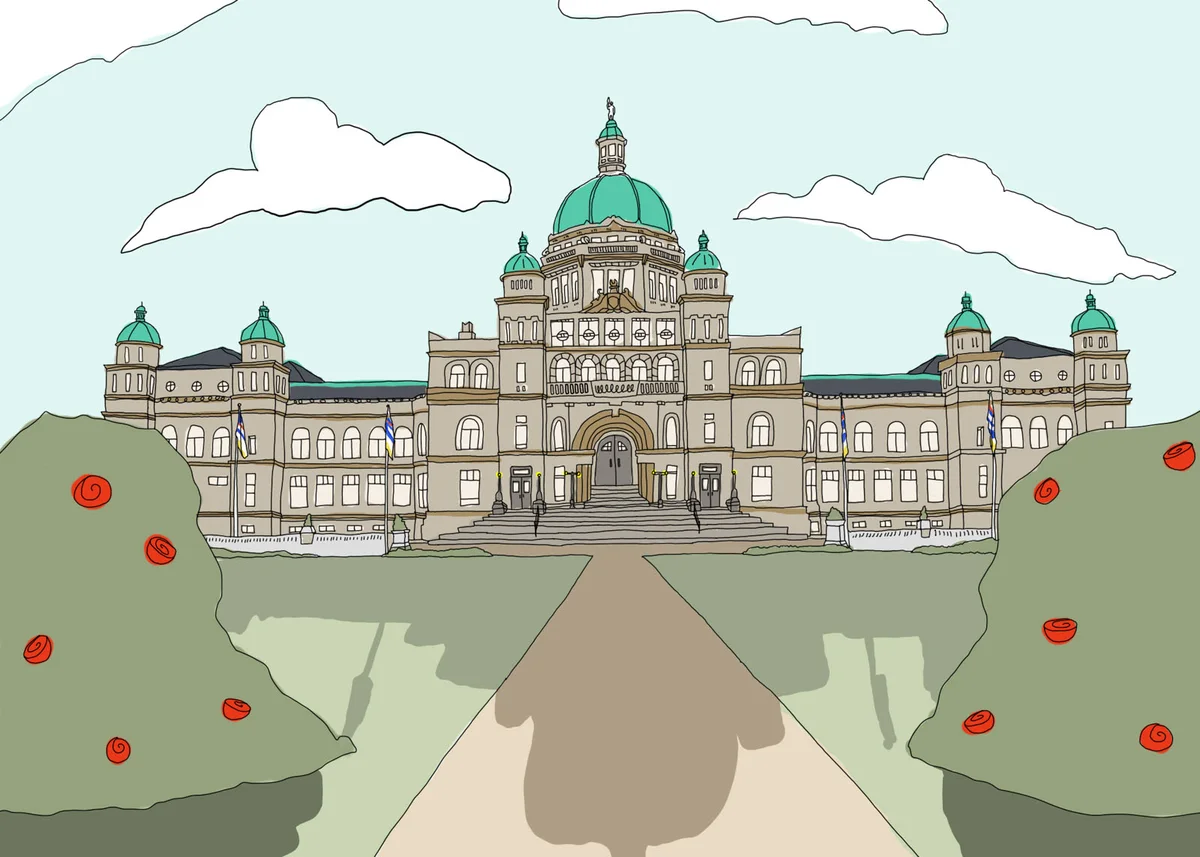 UBC could have a central role in the realization of the BC government's climate action plan.
Entitled CleanBC, the plan aims to reduce pollution from energy consumption in the province and diversify the economy towards "greener" industries.
The first phase of the plan focuses on cleaner transportation, energy-saving building retro-fittings, reducing emissions from industry and waste, and training the workforce to fill the labour needs for these initiatives.
"The 25 public post-secondary institutions in B.C. are up for the challenge and have the capacity to deliver. They are training the leaders of tomorrow in climate policy and climate research, and government is going to build up the next generation for the green economy," wrote a spokesperson from the ministry of advanced education, skills and training in an emailed statement.
The CleanBC Labour Readiness Plan, a strategy to execute the CleanBC plan, will be developed in partnership with post-secondary institutions by the end of 2019, according to the spokesperson.
Training, household and business incentives to realize the plan's goals are to be funded by BC's decade-old carbon tax, which prices carbon dioxide at $35 per tonne as of 2018. The plan does not mention specific funding for post-secondary institutions who conduct research that supports those goals.
According to Dr. George Hoberg, a professor in the UBC School of Public Policy and Global Affairs who specializes in environmental policy, the plan is "quite ambitious." But BC won't meet its target of reducing 2007-level emissions by 40 per cent by 2030 without changes outside of the plan.
"The announced policies only take us 75% of the way to our 40% by 2030 reduction goal," wrote Hoberg to The Ubyssey in December. A key metric for the plan is meeting the province's greenhouse gas (GHG) emissions target to cut 25 million tonnes of emissions by 2030. If fully realized, this plan would reduce emissions by about 19 million tonnes by that time, 6 million tonnes short of the target.
Hoberg calls uncertainty about the future of liquid natural gas (LNG) in BC the "biggest obstacle to success" for the plan.
"There are well-understood opportunities to get the remaining reductions, but ... if additional LNG production comes on board, the problem gets even harder," wrote Hoberg.
While Hoberg acknowledges that UBC is already engaged in research that will support the plan, he sees dedicated funding and partnerships as essential to the university's active support of the plan's implementation.
"More resources would definitely accelerate progress on things like advancing low carbon fuels, electrification of transportation, and electricity storage," he wrote.
The provincial government echoed Hoberg's sentiments, stressing the importance of research and skills training if the plan's targets are ever to be fully realized.
"While people have a wide range of education and training opportunities to support a low-carbon economy, we know more needs to be done."